Imagine this scenario:
Your business appears poised for digital marketing success. You offer a world-class product, you recently launched a professionally-built website and supported it with online advertising, and traffic numbers appear rock-solid so far. However, something's not right; for all the traffic coming to your website, your sales team is not seeing the anticipated increase in leads and conversions. Isn't your website supposed to help your business grow?
If this sounds familiar, you may have Search Engine Optimization (SEO) issues that are preventing online visitors from turning into customers. No matter how much time, money, and effort you invest in a polished website, SEO mistakes can confuse and dissuade potential customers. Even worse, these mistakes can get your site buried by Google and other search engines, preventing anyone from finding you at all. Here are some common SEO mistakes that can prevent online prospects from becoming paying customers, as well as solutions to optimize your website to generate consistent results.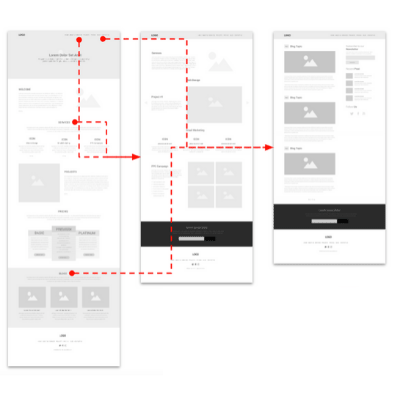 Poor User Experience (UX)
Search engine optimization isn't just back-end data; some of the most common SEO mistakes are rooted in User Experience (UX). UX is an all-encompassing term for how your audience sees your website, and includes everything from page loading times and colour schemes to how the website looks and functions on mobile devices. If a website is difficult to use, takes forever to load, doesn't work properly, or simply looks ugly for a potential customer, conversion can quickly become an uphill battle.
Thankfully, UX is one of the easiest SEO issues to monitor and identify. Frequently visit your website from multiple devices; if, for example, your page fails to display properly on Apple devices, consider adjusting your layout to something more mobile-friendly. Similarly, consider using tools like Google PageSpeed Insights to benchmark page load times, ensuring that your website provides a speedy, optimal experience for all of your visitors. Wherever possible, try to put yourself in the position of your potential customers, looking critically at your website to optimize the experience your audience has.
Confusing Navigation
Another all-too-common scenario: A potential customer lands on your site, and immediately gets lost. They don't know how to navigate to the information they're looking for, or even if you sell the product or services they need. If your site map isn't organized in a way that makes sense to the prospects that are viewing your site, you stand almost no chance to convert them into a customer.
Eliminate this obstacle to conversion by going back to the skeleton of your website: the site map. Re-organize to make relevant information easy to find from anywhere on your site. For example, most prospects will want to know what products you sell; create a "Products" tab listing all of your product offerings, with links leading to dedicated pages with appropriate calls-to-action.
No Clear Calls-to-Action
A call-to-action (CTA) is a short sentence, clickable button, or another eye-catching element that leads customers to perform a desired action on your website (such as get more information, contact your business, or start the purchasing process). Simply put, without clear CTAs, your audience might not know what to do. In a worst-case scenario, this lack of direction will prevent potential customers from engaging with your company and making a purchase.
Creating a compelling call-to-action will lead your customers through your site in a way that supports the buyer's journey and sales process. A well-crafted CTA will catch your audience's attention, lead them to your desired action, and ultimately allow your website to function as a tool for generating business growth.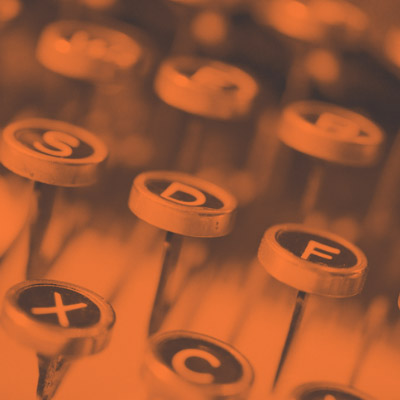 Low-Quality/Low-Quantity Written Content
Written content can dramatically improve or damage your credibility with your online visitors and search engines. If your content is sparse, full of errors, and doesn't provide value for your audience, they have no reason to believe any other area of your business is capable of doing so. Additionally, search engines like Google won't display subpar content in search results nearly as often as well-crafted, informative pages (perhaps created by your competition).
Every business can benefit from continually creating high-quality written content for their website. Not only will informative content add value for your page's visitors, but it will demonstrate to Google that you're committed to providing high-quality information on your site, resulting in higher search rankings and increased traffic.
If your team lacks the time or ability to consistently write quality content, consider enlisting the services of an experienced digital marketing agency. Ideally, an agency partner will bring expertise not only in writing, but in all areas of digital marketing. Look for an agency with a systems-based approach designed to deliver consistent performance over time, setting up your business for reliable results and continued growth over time.
Improper Meta Descriptions and Tags
A significant factor in your site's SEO and search ranking is whether your products or services are relevant to what your audience inputs into a search engine. The "behind the scenes" process of SEO tagging and meta descriptions is an effective strategy to ensure your target audience is finding the information they're looking for on your site. However, meta descriptions and tags can be tricky. Improper tagging can result in visitor confusion, or your website not appearing in the "right" searches, resulting in traffic from visitors uninterested in your business' offerings.
Ensure your meta descriptions, title tags, URLs, and image (alt) tags conform current to SEO best practices, noted below:
Meta descriptions should convey the uniqueness and relevance of each page and should be between 50 and 160 characters.
Image (alt) tags should be short (no more than 125 characters), providing a brief description of what the picture is, preferably with a relevant keyword present.
Title tags describe what the reader will find on a particular page or even the title to a blog entry. These shouldn't be over 60 characters; anything longer will be cut off by Google in search results.
Broken Links
Nothing says "I'm not paying attention to my website" quite like a broken link. This may seem harsh, but broken links are an all-too-common mistake that can damage your credibility with your customers, resulting in a loss in trust and lower conversion rates. Links leading to a "404 Page Not Found" error will also damage your authority and ranking with search engines, meaning that your audience will likely never see your page in Google, let alone decide to visit.
Check your site's functionality by visiting your website regularly, and conducting scheduled quality control reviews to ensure the links are working as they should. Additionally, any external links on your site should lead to reputable, authoritative sources that will add value for your customers. Google and other search engines will reward you for providing your audience with useful information, even if it's not on your site.
Final Notes
Marketing professionals know that consistent search engine optimization is an art and science unto itself. While the fundamentals are relatively easy to understand, high-performance SEO requires a dedicated skillset and highly analytical team. In today's unprecedented market conditions, best SEO practice are vitally important to ensure online visibility for your business and to connect with your potential customers. Whether you choose to tackle it yourself or enlist the help of an experienced digital marketing agency, consistent search engine optimization will allow your business to remain top-of-mind for your customers, no matter what the market throws your way.
Atrium Digital offers a consistent, reliable approach to SEO through Marketing Systems Engineering. Our programs span all areas of digital marketing, delivering consistency that allows your business to achieve reliable results to facilitate growth over time.
Does your B2B company have a solid digital presence that your current and future customers can easily find? Crafting an online presence that drives traffic, leads, and sales for your business can be challenging to manage in-house....
read more