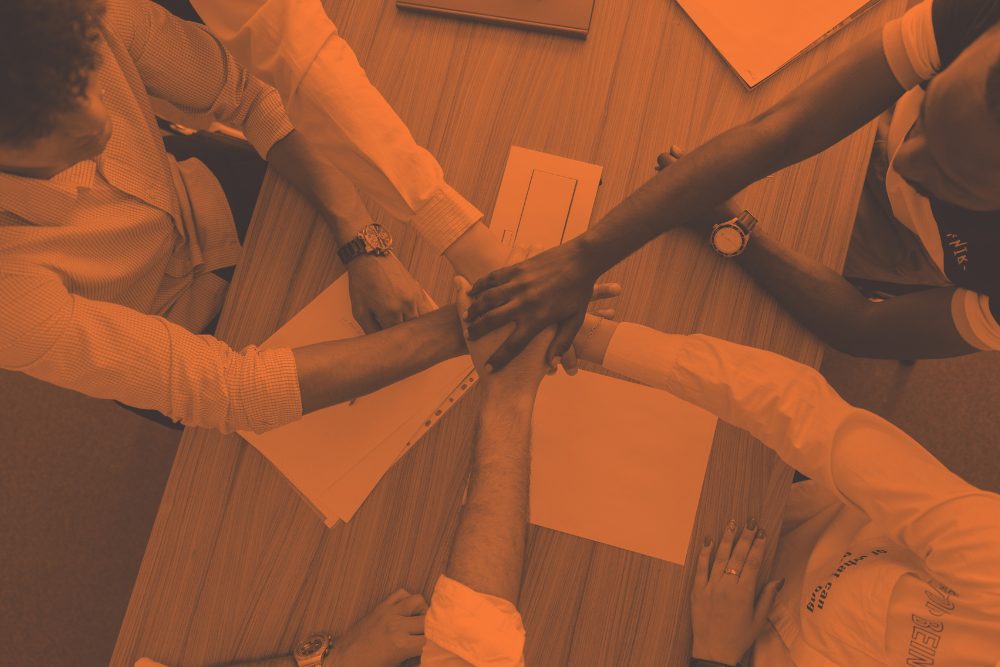 Are you looking to grow your business-to-consumer (B2C) company this year? With the support of a B2C marketing agency like ATRIUM, our team can help your business grow and reach new goals. B2C marketing is complex and constantly changing. If you don't invest in B2C marketing now, your company is at risk of being buried by your competitors. Next, we'll discuss the details of B2C digital marketing and how ATRIUM's engineered programs can improve your business this year. Continue reading to find out more!
What is B2C Digital Marketing?
Simply put, B2C marketing refers to companies' marketing strategies and practices to promote their products and services to individual consumers. B2C digital marketing differs from business-to-business (B2B) marketing in one fundamental way: the target audience. B2C marketing primarily focuses on selling directly to consumers instead of other businesses. B2C digital marketing is built on creating relationships with customers that flushes out your business's understanding of what they want and their motivations to buy. Since B2C marketing primarily relies on customer relationships, strategies that improve brand awareness and emotional connection tend to drive the most sales.
Why Invest in B2C Marketing?
It's no secret that building a business requires time and effort. Why not carry that same effort and dedication to the best marketing strategy to benefit your company? B2C marketing requires a lot of time, effort, and knowledge; however, you can significantly improve your ROI with the support of a B2C marketing agency like ATRIUM. Below are some reasons to consider investing in B2C marketing with Atrium.
Partnering With A B2C Marketing Agency
Working with a B2C Marketing Agency will help you reach your goals and attain consistent results. How? We can't speak for all B2C marketing agencies, but at ATRIUM, we create a unique marketing strategy to help you receive the ROI you want. 
Our initial step when creating a marketing strategy to increase your traffic and grow your online sales is determining the time period. Are you looking to get sales tomorrow, or are you more interested in a mid-to-long marketing strategy that'll gradually grow your online presence? 
The short-term marketing strategy will guarantee fast sales, but it's two or sometimes three times more expensive than the mid-to-long-term marketing strategy. For example, PPC advertising can send traffic to your website incredibly fast, but it could cost you up to 50$ per click. Search marketing, on the other hand, is much more cost-effective, increases your ranking over time and increases traffic to your website organically, but it might take you 6,9 or 12 months, depending on your industry. Even though it'll take longer to reach your objectives with search marketing, in the long run, your cost per click will be very low (or even for free) as you're already ranked in the top 5 places on Google! 
ATRIUM not only designs a unique and result-driven B2C marketing strategy to help get customers through the door, but we also engineer a marketing system tailored to your industry and your business goals. Our strategies are optimized every quarter to ensure that your marketing efforts pivot with the changes of the online world, such as algorithms, trends, updates and your online user's behaviours. No matter the size of your business, we create a strategic marketing plan to help customers come across your e-commerce website.
Improve Your Sales
When you invest in B2C marketing, you should expect an increase in sales volume. B2C marketing sells products and services directly to everyday customers; instead of targeting businesses with specific needs and interests. A wider audience means a greater chance of finding new customers, especially if your business garners a certain level of brand loyalty and trust. Social media platforms are a great option to promote brand awareness, as you can more directly reach your audience. Moreover, social media enables your company to offer discounts and flash sales to consumers who interact with your business outside your website or brick-and-mortar stores. This can encourage consumers to buy from you instead of the competition.
Build Brand Loyalty
By focusing on your customer base with B2C marketing, your consumers can directly connect with your company. This allows your business to build strong customer relationships by responding personally to their questions or concerns via various marketing channels. By making your business accessible to customers with the help of a B2C marketing agency, you can stimulate the growth of your brand loyalty and encourage repeat business. Consumers want to feel heard and cared for, and if your company can provide that kind of support, you'll garner significant customer loyalty and satisfaction. 
Build Your B2C Marketing Mix with ATRIUM!
So how do you implement a B2C marketing strategy? Get help from a trusted B2C marketing agency like Atrium! A reliable and consistent B2C marketing mix helps grow your business. It allows you to consistently collect and analyze customer data to make better decisions regarding your short- and long-term goals and strategies. Reaching your customers where they're at, building your brand, becoming a significant competitor, and increasing profitability are a few ways ATRIUM can help your B2C business. Partnering with an experienced B2C marketing agency like ATRIUM gives you access to our engineered marketing programs, such as:
Social Marketing
Social media marketing has become a significant player in B2C marketing as platforms like Facebook, TikTok, Instagram, and Twitter have a combined user base that spans over 4.26 billion people globally. Social media marketing with Atrium is a great option if your business is looking to broaden its reach and promote online engagement/ conversions with current and potential customers. Combined with the rest of your marketing mix, a solid social media presence and strategy can push your business to the forefront of your audiences' minds and generate positive long-term results.
Online Advertising
Atrium's online advertising program is more than simply throwing money at Google and hoping for the best. Our refined ads strategy can locate where your customers are looking, reach them, and direct them wherever you want them to go. A dedicated online advertising plan ensures your budget is effective and that your ads achieve their objectives while allowing you to pivot as new data is reviewed.
Conversion Rate Optimization
Atrium's conversion rate optimization (CRO) program utilizes a holistic approach to improve your business's conversion rates. Our team uses comprehensive data rankings and analysis to identify areas of enhancement on your website or marketing mix. Using tools like heat mapping, UX testing, A/B testing, and more, Atrium can easily discover ways to improve conversions.
Website Design
Your website is among the first places your customer base will interact with your business. If your site needs to be updated or is experiencing operational challenges, a B2C marketing agency like Atrium can help you upgrade it! Mobile-friendly UX and streamlined navigation are no longer optional perks but necessities for your website to remain competitive. Atrium's website design and development program can craft a custom site adaptable to your customers and business's needs now and in the future.
Search Marketing / SEO
When your customers search Google for their next purchase, you want your website to be one of the first results they stumble upon. Atrium's search marketing program is designed to provide content like blogs, landing pages and web content to ensure your website is a leader within your industry. By utilizing carefully sourced data, driving dependable traffic, and improving your SEO superiority, your website can attract more customers across all phases of their buyer journey.
Content Marketing
In digital marketing, content is king, and to remain a competitive thought leader in your industry, you need to ensure your message is being heard. Atrium's content marketing program will ensure your business's voice is broadcast to the right audiences and channels. Our content marketing program encapsulates content planning and the production and distribution of blogs, videos, podcasts, and more. That way, your business can be an industry leader for your customers and your competition.
B2C Marketing Engineered for Consistency
When implementing a B2C marketing strategy, you should partner with an experienced and innovative B2C marketing agency like Atrium. At Atrium, we understand that your business needs consistent and long-term results for an effective B2C marketing mix to work. With over 20 years of award-winning experience in digital marketing and an impressive client portfolio, Atrium prides itself on providing an engineered and consistent approach to B2C marketing.
Contact us today to learn more about creating your ideal B2C marketing mix with Atrium!
Are you an innovator or leader in your industry? Then you should be sharing your many powerful insights and ideas about your field, as it can enhance your business's or brand's authority in the marketplace. At ATRIUM, we understand...
read more