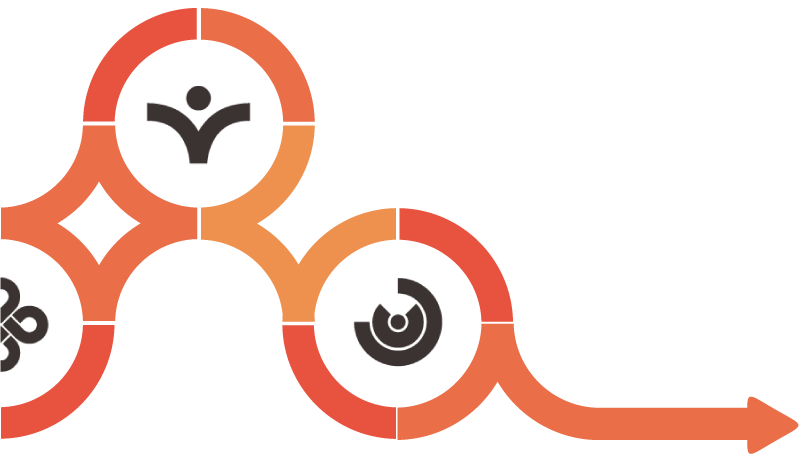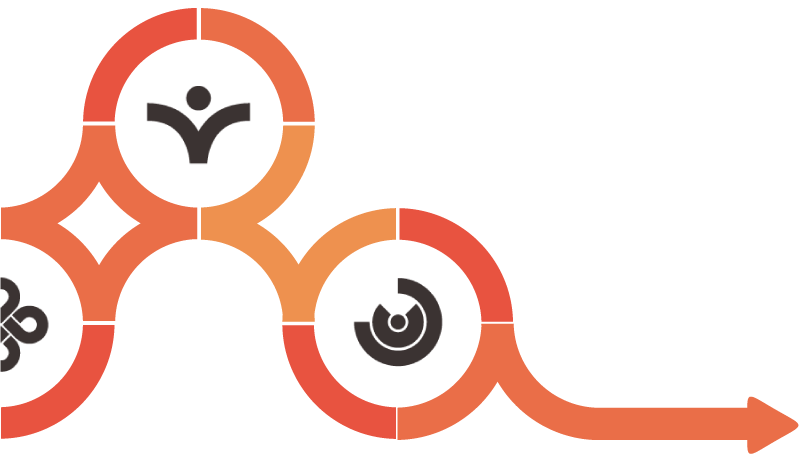 Marketing
Systems
Engineering
Marketing
Systems
Engineering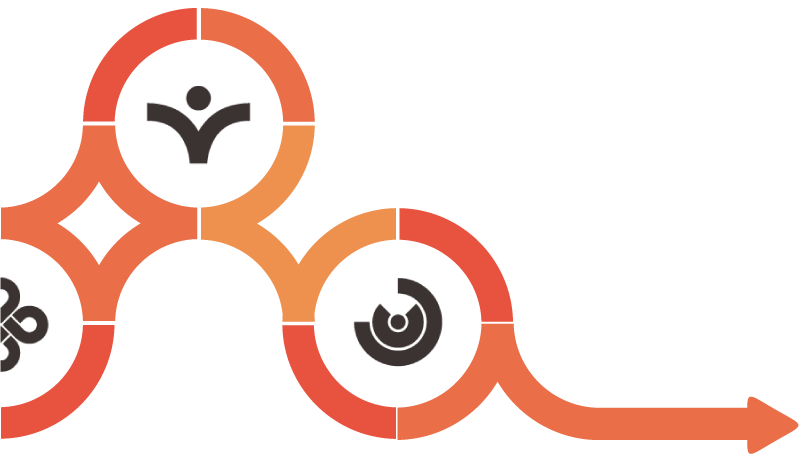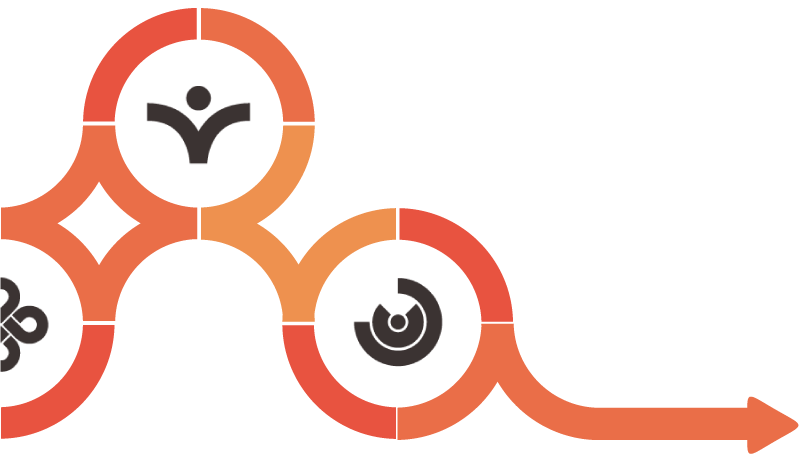 Marketing is Engineering Brand
& Experience
1 September 2019, 10:01 PMT
By Jordan Woolf, Principal at Atrium
Consistency is King
Successful Marketing Professionals prefer consistency over one-time wins and temporary results.
Marketing Professionals (Marketing Managers, CMOs, Coordinators, Sales Directors) all share common goals and objectives: drive marketing performance while minimizing costs. For many, this challenge has been met with expensive marketing campaigns, inconsistent results, lack of visibility, and short-term gains at the expense of long-term growth.
As a Marketing Agency seeking to help Marketing Professionals achieve these goals, we are often met with the objectives of 'get more leads', 'double sales by year-end', or 'just get me sales'. Unsurprisingly, agencies have responded by focusing their services on delivering creative campaigns to stand out in a blaze of glory, or to offer short-cut tricks to achieve results quickly. While this often performs as promised, the Marketing Professional client is still often left dissatisfied, or may even eventually leave their position. The reason? None of these solutions offer consistency.
87 %
Small to Medium Agency clients turnover year-over-year.
"Without consistent marketing programs, businesses cannot reliably invest in their future, defend against competition, or expand to new markets. We strive to provide this consistency that is missing from marketing service agencies today."
Jordan Woolf, Principal at Atrium
Marketing Systems Engineering (MSE)
Digital Marketing with an Engineering Mindset. Providing consistent business results through a Systems Engineering approach to marketing platforms and routines.
Engineer Systems
Marketing relies on an ability to match 'inputs' (people, audiences etc.) and turning these into desired 'outputs' (leads, sales, etc.). Digital marketing offers many opportunities to meet points of interaction (platforms & programs) that can help facilitate this transition from input to output. Effective planning and systematizing can result in an engineerable system for maximizing the effectiveness and performance of these interaction points, resulting in dependable and optimizable performance.
Build Platforms
Digital marketing excels because of its scalable use of technology to support or expand upon traditional marketing or sales efforts. Websites and landing pages act to inform, aid in the decision process, connect to contacts, or complete a sale on behalf of a business. Deep understanding of the use-cases, audience, and objectives of these business are critical to building these platforms that benefit the business. Combining platforms with reliable routines can build a powerful engine for marketing.
Optimize Routines
Without continual effort to feed a marketing system with new inputs, it cannot continue to operate. Through dependable processes and models, digital marketing channels (search, social, inbound, ads) can be optimized to maximize performance by using data and analytics. A successful combination of marketing programs aimed at continual improvement provide both consistency and reliability of marketing systems. Resulting in businesses that can rely on their results and grow beyond their competition.
20 %
Average annual growth expected from Marketing
Profile Audience & Business Model
Deeply understand the needs of your audience and your business model metrics.
Engineer Systems
Work with a dedicated Strategist and Consultant to plan your marketing model.
Build Platforms
Build stunning and powerful marketing websites, eCommerce, and campaign sites.
Optimize Routines
Drive marketing growth consistently through managed marketing routines.
Gain Consistent Marketing Results
Building your marketing efforts around consistency drives innovation and the ability to trust in forecasting and adapt to change.
Build Upon Past Successes
Use the unique metrics and analytics of your marketing system to craft competitive advantage and refine your approach.
Invest in Future of the Business
Use the confidence of a reliable marketing system to invest in your business or future marketing efforts with the peace of mind.
Build Resilient Systems
Weather market factors and new competition with the necessary metrics and routines to adapt and confront challenges.
How does content marketing help businesses grow online? Learn some of the basics of content marketing and how it can help your business.

Wanting to grow outside of Edmonton? Learn how Atrium Digital can create a strategy that is unique for your business needs.

What are the 3 reasons why you would want to partner with a Search Marketing Agency familiar with the Vancouver market?

What are the social media trends heading into into 2023? Here are some tips you can use to help increase your businesses social media success in 2023.

How do you track your online advertising? Do you know what the ROI is for your online advertising spending?

Is Social Media Marketing a waste of time and money? Learn more about what a proper social media marketing program should look like and what results you could expect.

Is Social Media Marketing a waste of time and money? Learn more about what a proper social media marketing program should look like and what results you could expect.

Looking to grow your business with Social Media in Vancouver? Learn what makes Atrium a step above other digital marketing agencies and our unique approach to Social Media marketing.

Looking for a certain area to market to? What is Geotargeting and Geotargeted Ads? Find out if these can help you find customers from certain geographical regions.

What are the differences between Social Ads and Google Ads? Find out which one is right for your business (or both).

Looking for more conversions? Learn how to use Search Marketing to drive sales and conversions today!

How is your website performing for B2C customers? Learn what KPI's you should be tracking heading into 2023.

Traditional marketing tactics generally fail in the online world, how does digital marketing and SEO fit into your marketing strategy?

Looking to get more from your Google PPC Ads? Find out how to help increase conversion rates with your PPC campaigns.

Looking for the best digital marketing agency? Find out what to look for in an agency that will help your business achieve results.

In order for digital marketing to be successful, your website will probably get audited. Learn more about website audits here.

What is the difference between Social Ads and Search Ads? Which one is right for your business, or should you be doing both?

Does your business really need social media marketing? Find out how to best use social media for your business.

Looking to start a SEO campaign with your business? Learn how to build a successful strategy going forward.

Should you be paying for Social Media Ads? Learn the difference between owned, earned and paid Social Media Marketing.

How do you align your Sales and Marketing efforts? Follow these 5 simple steps to align your Sales and Marketing.

How can AI help engage with your customers on your website? Learn these three simple ways AI can help your website engage visitors to your website.

How do you build a successful digital marketing strategy? Learn more about building a successful strategy for your business.

Are there differences between Search Marketing vs Content Marketing? Are they the same? Learn the differences and find out which is the best fit for your business.

Learn what User Experience is, and what it is not and more importantly why it matters for your website.

Think you can do this all by yourself? Here are 4 good reasons why you should hire a digital marketing agency.

Is it worth the time and effort to market your B2B business on social media? Learn what to do, and what not to do in terms of social media B2B

Is an eCommerce system right for your business or website? Find out if you should have a website that is eCommerce capable for your business.

Is it worth the time and effort to market your B2B business on social media? Learn what to do, and what not to do in terms of social media B2B

Google Analytics 4 is coming. Learn how Marketing Professionals can adapt to GA4 and its event-driven data model to grow performance and maintain data.

Is manual personalization worth the time and effort when a machine driven strategy might be more worth while?

How well is your digital marketing strategy working for you? If you are unsure, it maybe time to audit your current strategy.

So it is time for a redesign, how should a business go about this process? Follow these easy steps to ensure your website redesign is successful in bringing in new

How should businesses go about creating a digital marketing budget? How much time and effort should businesses put towards digital marketing activities?

How much does it cost for an agency to handle your business's digital marketing efforts? Find the answers and have a break down of what to look for in an

What is content branching and how does it effect the overall SEO of a website? How can you make yourself more relevant for potential searches and keywords over time?

Is it time for a new website? What are the signs that your website could use a redesign to help increase traffic and conversions?

Who ARE your clients? How do you go about attracting the type of customer you would like to do business with?

Is Paid Search or Organic Search Marketing better for your business? We weigh the pro's and con's of both so you can decide for yourself.

A good marketing mix starts with a solid website, so what is the difference between having a custom website over a free website template?

Is Paid Search or Organic Search Marketing better for your business? We weigh the benefits and the negatives of both so you can decide for yourself.

A quick start guide developed to help business owners understand current digital marketing trends and why it is important to develop a strategy for your business.

Evaluating your return on investment (ROI) is a critical component of any marketing strategy. However, actually measuring return on investment can be challenging for businesses and marketing professionals. In an industry

Perspective: COVID-19 has brought unique challenges to Business Owners. Once safety is secured, learn how to build a resilient business in face of uncertainty.

In 2020, digital marketers have a near-infinite number of tools available to them to run their digital media programs. From client management and email marketing to social media and web

For over 25 years, online advertising has been a staple of digital marketing. Since the first banner ad went live on October 27, 1994, the world of online advertising has

Search marketing is rapidly becoming a critical component of many organizations' marketing mixes. With its relatively low cost and significant ROI, search marketing best practices are a valuable tool for

Marketing tools do not make a marketing strategy, but they do allow it to be fulfilled. HubSpot is a popular and approachable marketing toolset built for Marketing Professionals and Business

Marketing tools do not make a marketing strategy, but they do allow it to be fulfilled. HubSpot is a popular and approachable marketing toolset built for Marketing Professionals and Business

Without consistent marketing programs, professionals cannot expect consistent results from their digital marketing. This almost seems to go without saying. Nonetheless, many businesses struggle to put this doctrine into practice.

A Systems Engineering Approach to Marketing Challenges. As marketing professionals, we all share a common goal: to drive marketing performance while minimizing costs. Whether you're a Marketing Manager, CMO, Coordinator, or Sales

Atrium's Chris Lawson was featured in the February 2020 issue of Business in Edmonton, the official magazine of the Edmonton Chamber of Commerce. Read the February 2020 issue of Business

B2B and B2C businesses have inherently different objectives, so it only makes sense that their marketing strategies differ in critical areas. Whereas B2B marketing strategies are often focused on building

Digital marketing is a rapidly-evolving field, and the tools B2B marketers use have continued to progress and develop. However, one thing hasn't changed: a solid marketing strategy will differentiate your

Whether you're a condo developer or a luxury estate builder, sound digital marketing practices are essential to stand out in today's crowded home building landscape. As with any highly competitive

As a business owner, it's nearly impossible to figure out which social media channel you should focus on.Where does one start? Is one better than the next? Which channel ensures

Much like anything in life, there are those who are experts on a topic while the majority of others have a basic idea or even zero knowledge on the topic.

With social media being at its highest utilization in history (3.499 billion active users as of April 2019), it's clear that it can be an effective tool to be used

Digital Marketing has become one the most important and prevalent ways to establish and grow your business. From ad campaigns to social media strategy, content production and more, a well
Ready to Build a Reliable 
Marketing System?
Speak directly with a marketing professional that can guide you through the steps needed to identify your goals, focus your business model, and structure the systems and routines needed to achieve consistent results.
Forms not you thing? Reach out directly today