Marketing has always been a field prone to change as the buyer's journey has constantly been evolving, especially in the last few years. Before the pandemic, businesses could get the attention of customers simply through a billboard or a flyer on their car's windshield, whereas nowadays, the buyer's journey is drastically different. In order to generate interest in purchasing a product or a service, customers prepare thorough research by comparing other options, weighing the pros and cons and finally developing the intention of buying. Customers are no longer persuaded by strategies that revolve around creative artwork and witty catchphrases; instead, they depend on online information to make a purchase. 
Google has been and continues to be the leading source of information for customers worldwide, especially B2B clients. In fact, Google Ads is one of the top online advertising networks for B2B marketing, upscaling many online platforms, which has paved the way for customers to heavily rely on Pay Per Click (PPC) marketing. Read on to learn more about Google Ads and how PPC marketing improves your business.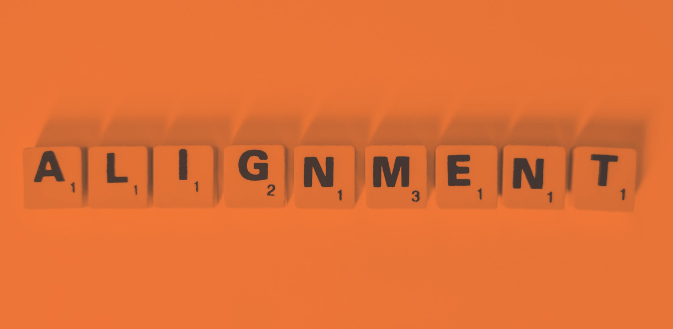 Align Marketing Strategies with Buyer's Journey
Online platforms offer businesses a channel to easily reach out to their clients and introduce their products and services; however, only a few offer online advertising tools that can be used to target clients during their decision stage.
LinkedIn, for example, is an excellent platform for a business to create connections, reach out to potential clients and display their services or products. Most companies create a LinkedIn page in hopes of attracting new prospects but instead find themselves running a social media platform by posting artwork, writing content, responding to job inquiries and trying to connect with clients through messages.
Businesses who decide to run LinkedIn ads are often disappointed with the results as conversion rates are minimal and traffic rates are low. Since LinkedIn is a social platform, ads are primarily used to raise awareness rather than encourage buyers to make a decision.
On the other hand, Google allows businesses to create a variety of ads that can be designed to target buyers who are in the decision stage and looking to buy a specific product or service right now. For instance, customers that are looking for a specific solution for their problem will use Google Search to find the perfect service or product.
Running PPC ads on Google will allow your business to be visible at the top of the search results and highlight your service or product as a possible solution for the customers' problem. As a result, customers are more likely to click on your PPC ads, generating traffic to your website which can then convert into customers. Google gives you the ability to fully customize your ad to get you the results you need – Selecting relevant /high-performing keywords with the proper budget plays a significant role in enhancing your overall performance.
Easily Track Your Results
Businesses will often run Google PPC ads to attract clients who are already looking for similar services or products. Not only can you target clients based on geography, but you can also target multiple audiences that use the same product, send people to a specific landing page and track your results easily, using tools like Google Analytics. PPC ads are a popular approach in B2B marketing strategies as businesses have the ability to track their Return on Ad Spend (ROAS) accurately. When running PPC ads, you can track your conversion rate, your ad spend, and clickthrough rate, which will help you identify and maximize your ROAS.
It's All About Relevancy
When clients are in the decision stage of their buyer's journey, they have already decided on a solution for their current problem and are looking for specific offerings online. Social media ads on Facebook, Instagram, LinkedIn etc., create ads based on the keywords you have added and display the ads to users who have shown interest in the service or product previously. Unlike Google PPC ads, social media ads target clients who are in the awareness or consideration stage, where they're still identifying a challenge or are evaluating different approaches.
Contrastingly, Google PPC ads are based on relevancy, where your PPC ads are displayed to clients who are actively searching for the service or product your business offers. If your target audience has the intent of buying, they are more likely to see your Google PPC ad when typing in anything related to the service or product you are offering into a Google search query.
Understanding Google
Google PPC is a powerful tool that can positively impact your business and increase your ROI; however, there are a few things to consider before starting your Google ad campaign.
Similar to any platform, Google takes time to study the trends, verify the keywords and crawl the website. Since PPC ads are based on paying by the click, it is possible for you to spend a lot of money very quickly. At Atrium Digital, we constantly optimize Google ads to ensure that your budget is spent efficiently and the ads are gaining traffic aligned with your goals.
Google ads achieve the best results when you regularly optimize your ads. Atrium's ads specialists carefully monitor all ads on Google and optimize them frequently to ensure that positive results are achieved consistently. Refining the ads allows Google to shorten its learning curve and effectively display ads to the targeted audience.
A common misconception with online ads is that gaining traffic from any keywords will increase your traffic and, in return, increase your conversion rate, however, this is not the case. Not only will you spend a lot of money on your PPC ads, but you will also gain traffic from audiences who are less likely to purchase your service or product. Atrium's expert ads team monitors Google ads and refines the keywords according to the results. For instance, if you provide consulting services for companies only in the industrial field and your ad is getting traffic from companies in the hospitality industry or medical industry, then our Ads Specialists will refine your ad, flag the unnecessary keywords as negative keywords and ensure that your ad is only displayed to those in the industrial field.
Marketing System Engineered
The keywords chosen to advertise on Google PPC ads are critical, which is why at Atrium, we work with our clients to create a bullet-proof ads strategy that will guarantee consistent results on Google. Since consistency is the key to successful outcomes, our ads team provides all our clients with dedication and meticulous attention to the ads we upload, ensuring that every ad is closely monitored. Once we agree on an objective with the client, our efforts are dedicated to supporting that goal all throughout the campaign.
Atrium's Marketing Systems Engineering (MSE) is designed to offer our clients exceptional marketing performance while minimizing costs by providing consistent results. Our novel approach optimizes marketing strategies to provide our clients with consistent gains through data-driven processes and continuously improved models for better results.
Are you an innovator or leader in your industry? Then you should be sharing your many powerful insights and ideas about your field, as it can enhance your business's or brand's authority in the marketplace. At ATRIUM, we understand...
read more