Personalized marketing (also known as one-to-one marketing or individual marketing) has become an increasingly important part of any organization's digital marketing mix. More than a specific set of tactics, it represents a shift in digital marketing mentality, focused on leveraging data and behaviour patterns to establish deep connections with potential customers. Somewhat understandably, many businesses and marketing professionals still struggle to integrate this new mentality into their digital marketing strategy.
Personalization doesn't have to be intimidating! At its core, personalized marketing still relies on the same fundamental principles as every other form of digital marketing; it just uses a different approach to achieve consistent performance over time. To help get you started, you'll find our top tips on getting started with personalized marketing below.
Understand Your Audience
The first steps in developing a personalized marketing strategy are all about getting to know your potential customers. Developing "audience personas" will allow you to determine your customers' needs and how your business can help. Once you have a defined image of your target audience in mind, you can start tailoring your marketing to attract and engage them specifically.
Start by building a biography of your ideal customer. Who are they? What services are they looking for? How would they describe these services in their own words? How does your business meet their needs better than your competition?
Knowing your audience is your biggest asset when creating marketing material. Conducting market research while building personas will help you discover your customers' priorities, what kind of language they use, what digital platforms they favour, and what types of marketing tactics influence their purchasing decisions. These factors will help you develop personalized marketing that will deliver consistent results.
Use Data to Quantify Audience Behaviour
Once you've established your audience personas, you'll need a systematic approach to understanding and keeping ahead of market trends, customer opinions, and current events. By collecting and analyzing data, you'll be poised to create content that's relevant to your audiences and capable of driving consistent results.
When starting with data analysis, you should be looking at information from both first- (i.e., your website/social media analytics) and third- (market reports, consumer trends) party sources. Understanding both your own business and prevalent market conditions will allow you to develop a personalized marketing strategy that resonates with your audience in the world they live in.
Google Analytics products are an excellent way to monitor your website's performance. Most social media platforms have built-in tools for tracking audience behaviour, while content management tools like Sendible can provide more detailed reports. Third-party research sources will vary depending on your industry; however, HubSpot's blog is an excellent resource for the latest in marketing trends, along with the plethora of experienced digital marketing agencies working in the field.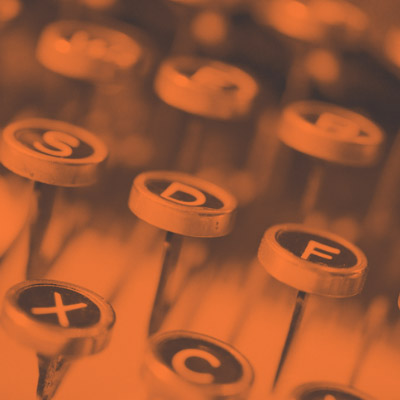 Strategize and Execute
Once you understand your audience and market conditions, you're ready to create strategic, personalized content to attract and engage your audience.
There are numerous approaches to creating and implementing personalized content. Most either rely on manual (creating dedicated pages and content catered to specific audiences) or automatic (using software to strategically optimize content based on data collected about your audience) means. Depending on which tactics you plan to use to engage your potential customers, your approach will vary. However, here a few considerations that apply to any personalized marketing strategy:
Meet your audience where they are. Don't put that voracious research to waste! Select the appropriate strategy for your audience. If you found that they respond best to email, create personalized templates with compelling calls to action. If they frequently Google your service offerings, consider a dedicated landing page specifically catered to their needs. No matter what tactics you employ, make sure they're designed to create a meaningful connection with your brand.
Keep it fresh. The whole point of personalizing your marketing content is to keep your audience engaged with a variety of content. Don't lean exclusively on blog posts or templated emails; use infographics, social media engagement, eBooks, email offers, and more to give customers more ways to connect with your business.
Be patient through every phase of the process. Creating and delivering content takes time. The majority of personalized marketing tactics will gradually build up momentum over time. Nonetheless, developing consistent messaging that comes across as unique to your readers will yield consistent returns over the long term.
Stay focused on your business objectives. Like any one-to-one conversation, it's easy to get off-track and lose sight of the "why" behind your strategy. Keep your overall goals for personalized marketing in mind by referring back to your data, and continually use incoming information to help you prioritize which formats and platforms you need to focus on most.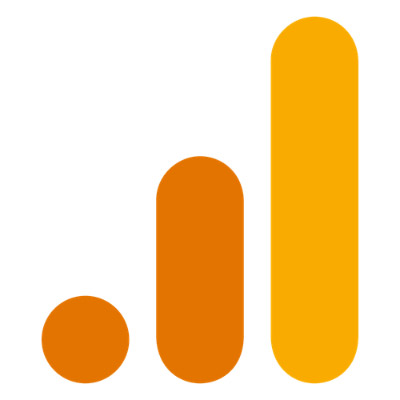 Evaluate and Optimize for Consistent Results
As with any digital marketing strategy, personalized marketing efforts are most effective when their results are tracked, continually optimized, and improved. Tools like Google Analytics will allow you to monitor the effect personalized marketing has on your web traffic. Using this (and other tools, depending on platform) will let you see what content is most successful, and will enable you to refine your approach to achieve consistent results.
When launching a new personalized marketing strategy, it can be helpful to roll it out in phases. Not only will this ease you into the process, but it will make the results of your efforts easier to track and monitor. By focusing on specific tactics (at least in the beginning), it will be easier to see what works (and what doesn't) and adjust your strategy accordingly over time.
Final Thoughts
Marketing professionals know that creating and monitoring personalized content is a time-consuming process. Unless you're fortunate enough to have creative conversationalists and data analysis experts on your team, personalized marketing can become an endless task that can take away from other areas of your business' marketing strategy. However, especially with recent massive changes in consumer behaviour, personalized marketing is poised to become a vitally important way for businesses to connect with their potential customers. Whether you choose to tackle it yourself or enlist the help of an experienced digital marketing agency, personalized marketing is rapidly becoming essential to the success of businesses.
Atrium Digital offers a consistent, reliable approach to personalized marketing through Marketing Systems Engineering. Our programs span all areas of digital marketing, delivering consistency that allows your business to achieve reliable results to facilitate growth over time.
Are you an innovator or leader in your industry? Then you should be sharing your many powerful insights and ideas about your field, as it can enhance your business's or brand's authority in the marketplace. At ATRIUM, we understand...
read more