How to Get Consistent Results From Your Digital Marketing Mix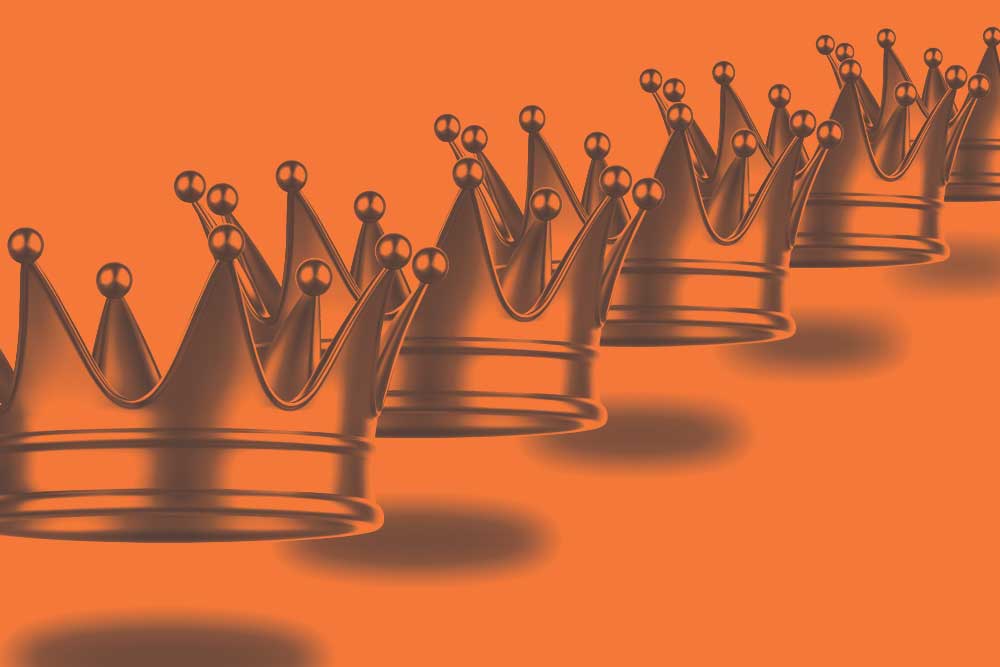 Consistency is King
Without consistent marketing programs, professionals cannot expect consistent results from their digital marketing. This almost seems to go without saying. Nonetheless, many businesses struggle to put this doctrine into practice.
The following example may resonate with some: Imagine your business decides to go all-in on a one-time-blaze-of-glory digital marketing campaign. The campaign has all the right ingredients for success: the right marketing channels for your audience, compelling content, stunning visual design, and a solid strategy to generate leads and increase sales. Once launch day arrives, you sit back, relax, and wait for the fruits of your labour to start rolling in.
It's not that this approach doesn't work; many talented marketers (especially in the agency world) have made their livings off of multiple one-off campaigns. However, it can be difficult to sustain momentum; years, months, or even weeks after our triumphant blaze-of-glory, we often find ourselves back where we started performance-wise. Sure, our numbers saw a temporary boost, but once the campaign ended, we were back to square one. Why? A short-term, campaign-based approach to digital marketing lacks the consistency needed to sustain success in a competitive digital landscape.
Building Consistency into Your Marketing Program
Without consistent marketing programs, businesses cannot reliably invest in their future, defend against their competition, or expand to new markets. So how do we build consistency into our digital marketing practices?
1. Planning for Consistent Performance
Digital marketing professionals know a mix of different strategies and tactics is necessary to stand out from your competition and consistently reach customers. Depending on your business' goals, budget, and target audience, your digital marketing mix may include website development, online advertising, email marketing, social media content, search marketing, CRO, and more.
In order to plan effectively, marketing professionals need to understand how different tactics work together. For example, online advertising is effective at generating short-term results, while search marketing will take time to gain momentum. An organization utilizing both will be able to not only achieve results quickly, but also sustain those results for an extended period of time.
Quick Tip:
No matter what your marketing mix looks like, make sure each tactic you choose ties back into a business objective. Before beginning to plan your digital marketing mix, make sure you have clearly-defined goals.
Quick Tip:
If you're not artistically inclined, creating compelling graphic content can be a struggle. While Adobe Creative Cloud remains the industry standard, free-to-use tools like Canva can help you craft visuals for your digital marketing for a fraction of the time and effort.
2. Continually Creating Content
Once you've developed a plan for your digital marketing mix, the next step is to create high-quality content. Whether it's engaging social posts, compelling email marketing, or blogs to showcase your company's expertise, creative content that adds value will serve to attract and engage your audience, regardless of where they are in their buyer's journey. Even advertising requires compelling content in some form.
Regardless of what tactics you choose, digital marketing programs are most effective when content creation and publishing is an ongoing process. Demonstrating consistency and reliability in your marketing efforts will yield better results over time than one-time campaigns or sporadic posting.
Marketing professionals know that content creation can be a time-consuming process. Nonetheless, it is essential to your digital marketing efforts' success. Whether you produce content in-house or employ an agency with a reliable marketing system, a steady stream of content that engages and adds value for your audience will allow you to achieve consistent performance in your digital marketing.
3. Constantly Evaluate & Optimize for Growth
Evaluation is an essential part of any marketing program's success. Continuously monitor performance to ensure your marketing efforts meet expectations and effectively reach your audience. Take note of both successes and opportunities; your results will fluctuate as your business grows, market conditions change, and as your competition creates new content.
Performance metrics and analytics are essential tools in evaluating your business' digital marketing mix. Data-driven insights will allow you to build upon past successes, adapt to changing conditions, and achieve consistent performance over time. Not only that, but concrete data will allow you to tie your digital marketing efforts back into your business' overall goals.
Quick Tip:
Google Analytics products are an excellent way to track your website's performance. Most social media platforms have basic performance-tracking built-in, while content management tools like Sendible can provide more detailed reports.
Final Thoughts
Many modern professionals still think of marketing as a series of campaigns. After over 20 years in the industry, Atrium Digital has begun to challenge this idea with our unique Marketing Systems Engineering approach, designed to achieve consistent performance in all aspects of digital marketing. Rather than focusing on quick (and often short-lived) victories, we strive to engineer digital marketing systems that reliably generate results for our clients, allowing them to grow their businesses confidently.
Are you an innovator or leader in your industry? Then you should be sharing your many powerful insights and ideas about your field, as it can enhance your business's or brand's authority in the marketplace. At ATRIUM, we understand...
read more