Are you looking to improve your business's ranking on search engine results pages? Search marketing and content marketing can both dramatically improve your digital marketing results. While both strategies differ in the content they produce, the overall goal remains the same, improve your search rankings to increase sales, leads, and traffic to your site. Atrium Digital Marketing can assist you in implementing a reliable search marketing strategy by utilizing our unique engineering approach to digital marketing. Below you'll discover more about search marketing and ways to improve your process with a content marketing agency like Atrium Digital. Continue reading to learn more!
What is Search Marketing?
Search marketing and content marketing share a few similarities. Ultimately, the goal for both is to establish your website as an online authority and to rank high on search engines' results pages. The method of accomplishing this can vary, but the better your website ranks, the more often it will appear in search results related to your business, industry, and services or products. To position higher online, you'll need to publish content, like blogs or landing pages, that is relevant, well-written, and meaningful.
Content marketing and search marketing differ because content marketing takes this action a step further by exploring thought leadership through a wider variety of content, like videos, infographics, long-form blogs, and more. At Atrium Digital, we offer search and content marketing programs to help improve the authority and traffic of your website.
How to Improve Your Search Marketing Strategy?
Now that you understand search marketing, you can begin creating a strategy that aligns with your business goals. While every business will have a different approach to search marketing, at Atrium Digitial Marketing, we strive for consistency. Ultimately, the purpose of any search marketing strategy is to improve your SEO ranking, and drive revenue, leads, and traffic to your business. Below are some ways you can improve your search marketing strategy: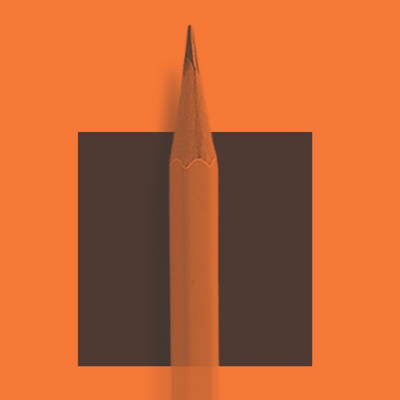 Publish Relevant and Authoritative Content
Well-written and authoritative content will be your number one driver when improving your search engine rankings. There's no real substitute for good content, especially when it comes to SEO marketing. High-quality content tailored to your intended audience, business, and website can significantly improve your website's authority and relevance in Google searches. So to improve your content, you'll need to fine-tune your writing skills, present your ideas and message as an authority, and publish content relevant to your business. 
Update Your Content on the Regular
When it comes to search marketing, the content will always be king. Search engines like Google prioritize relevant and high-quality content in their results and rankings. As mentioned above, creating authoritative, relevant and well-written content will significantly increase your search rankings. However, there's more to content marketing than just writing a blog or two. To maintain your search rankings, you should regularly publish and update your content. By consistently editing and publishing new content, search engines can see that your site is still relevant and gaining authority on the subject matter.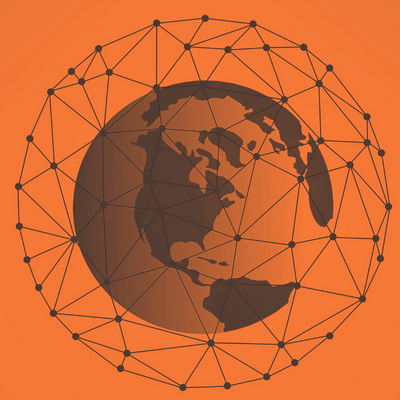 Use Links to Your Advantage
So your website is rich with authoritative and high-quality content. To continue improving your search marketing strategy, you should include relevant links within your content. That way, your audience can explore your site further, learn more about your business and services, and potentially attract links from other websites. Linking your content to other web pages or content can improve your SEO results and your authority. However, instead of using "click here" links, it's better to write out the name of the link's destination. "Click here" links offer very little in search engine value, whereas "Atrium Digital Conversion Rate Optimization" is rich with relevant keywords, which can improve your search rankings and the ranking of the page the link goes to. In addition to enhancing search optimization, descriptively linked content adds value to readers, especially those who use screen readers or other accessibility programs.
Search Marketing Engineered for Success
Creating content that will improve your SEO results may sound simple on paper, but as many businesses learn, search and content marketing can be challenging. Between running your business, creating high-quality content, regularly updating and publishing that content, and then analyzing the results of your efforts, there are many moving parts to a successful SEO and content marketing strategy. Fortunately, you can partner with a content marketing agency in Edmonton, like Atrium Digital Marketing, to help. With over 20 years of delivering consistent results through our Systems Engineering approach, our team can create content that dramatically improves your search engine results. Our approach to content marketing is simple; we strive to provide your business with consistent and reliable results.
Ready to Build a Reliable Marketing System?
Your business has unique goals when it comes to content marketing and search marketing. A content marketing agency like Atrium Digital can help you improve your thought leadership, content, and search rankings through our unique engineered approach. Through our partnership with various clients, our team has seen businesses like yours dramatically improve their website traffic, leads, and sales. Atrium Digital is committed to bringing value to your business by providing effective and long-term marketing solutions. If you're interested in learning more about our programs, contact Atrium today!
Are you an innovator or leader in your industry? Then you should be sharing your many powerful insights and ideas about your field, as it can enhance your business's or brand's authority in the marketplace. At ATRIUM, we understand...
read more