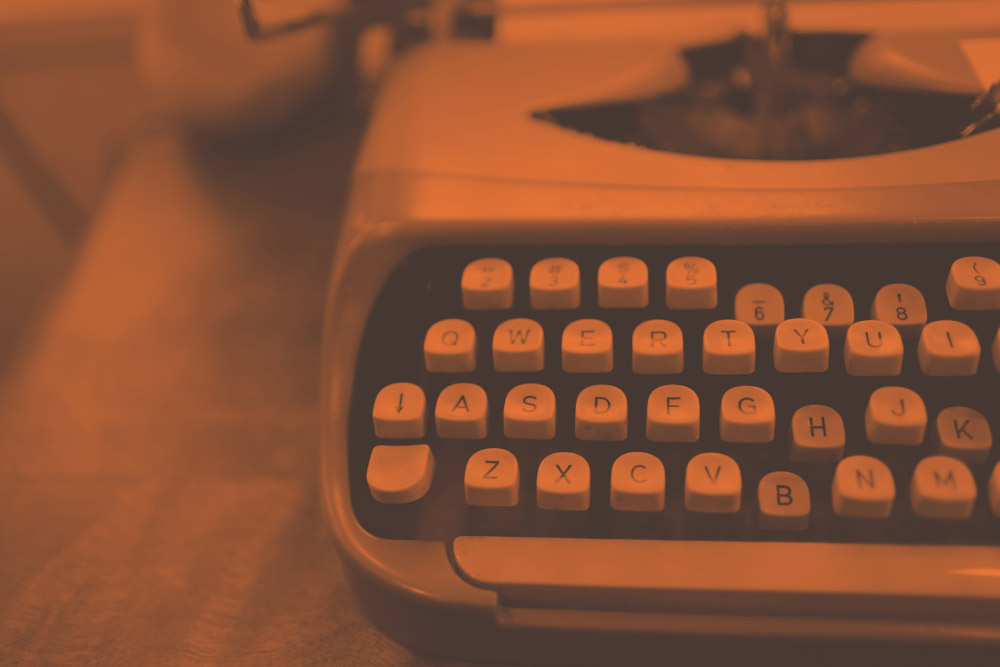 Are you looking to establish your business as a leader within your industry? Utilizing search marketing content for thought leadership can assist you in reaching that goal. While search marketing is different from thought leadership, these strategies can overlap and work in conjunction to grow your business's credibility and authority online. Partnering with a digital marketing agency, such as Atrium Digital, can assist your company in implementing thought leadership strategies that provide consistent results. Below we'll discuss more regarding search marketing, thought leadership, and strategies for implementing search marketing content for thought leadership.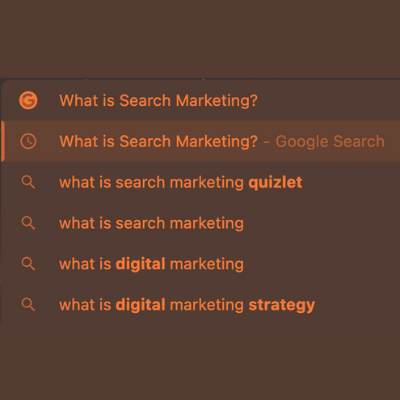 What is Search Marketing?
Search marketing aims to establish your website's online search engine authority and ranking. The better your website ranks, the more frequently and higher it appears in searches related to your industry, products, and services. To increase your rankings, you'll need to regularly publish meaningful and relevant content, such as blogs and landing pages. High-quality content can improve your site's search ranking, which increases traffic to your website from users who are currently seeking products or services related to your industry. At Atrium Digital, we use search marketing to improve the traffic and authority of your site. Our search marketing program is engineered for consistency and reliability.
What is Thought Leadership?
In the world of digital marketing, thought leadership is the strategic use of content marketing to build credibility and authority in a particular field. The primary goal of thought leadership is to become a recognized expert and go-to resource. To develop your business as a thought leader, educational and helpful content should be your top priority. This kind of content shows your audience that your company understands where they're coming from and that you have the experience and expertise to guide them forward. Overall, thought leadership builds trust between you and your audience.
Search Marketing Content and Thought Leadership
So, how do you bring thought leadership and search marketing content together? First, you can do keyword research to see what competitors and users in your industry are looking for. You'll also need a solid understanding of your audience to better tailor your content to answer their burning questions. You'll also want to consider any industry-related news that's floating around. Are there any significant updates to your industry? Or are there any pressing issues you know the solution to? If so, start your leadership content there, and then look towards the future of your industry for further content ideas. Additionally, you can utilize educational content, such as how-to's, tips, and best practices. After you've determined the format and type of content your audience wants to read and what you want to produce, it's time to look further into your content strategy. 
Thought Leadership Content Strategies
A solid thought leadership strategy combines your business's knowledge and expertise with content that you can strategically utilize to build authority, trust, and opportunities. As more buyers research products and services before purchasing thought leadership positions your business as a trusted advisor, resource, and supplier for those hunting for information. Below are some strategies for streamlining and creating your thought leadership search marketing content:
1. Clarify Your Area of Expertise
Just like you would for another marketing program understanding your industry and how you fit into the fabric of that field is vital for your business. To build yourself up as an authority in a particular area, you first need to determine what section of the industry your business will occupy. For example, if your business is in the hospitality industry, your content should focus on topics and questions related to that field. Doing some keyword and competitor research on your industry can assist you in narrowing down relevant topics. By sharing your expertise with an audience without strings attached, you're giving them a reason to trust your business.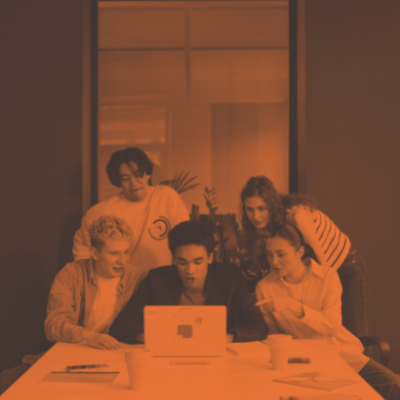 2. Understand Your Audience
For search marketing content to work in the context of thought leadership, you'll need to know and understand your target audience's wants, needs, challenges, and preferred platforms. This is where developing a buyer persona can be beneficial. Here are some questions to consider when creating your buyer personas and audience:
What demographic are you marketing to?
What social media platforms do they use?
What inspires and motivates that audience?
What questions do they need answers to?
To develop your role as a thought leader, you'll need to always look for new ideas and information that's relevant to your industry. It's essential to keep up-to-date with your audience to be aware of the latest trends and ideas impacting your industry and the type of content your audience is interested in.
3. Consistency is Key
To establish credibility, your business requires consistent and high-quality content. Your content needs to be relevant and well constructed for search engines like Google to crawl and rank your website in search marketing programs. This same philosophy applies to thought leadership as well. By creating consistent content that answers the questions, your audience is searching for, you better establish credibility for your company and position yourself as a thought leader.
4. Share and Repurpose Your Work
Once you have content published on your website, there are still plenty of opportunities to use that content elsewhere. Share your thought leadership content across the various social media platforms your audience tends to use. However, the best practice for sharing your content is not to mass blanket share it but instead spread it across various platforms over time. That way, your content remains relevant even as the original blog ages. Another way to keep your content working for you is to repurpose your work in other formats such as video, podcast, or infographic content. By revitalizing old content into new work, you save time creating new content and increase your credibility by reinforcing your understanding of the topic or topics. By repackaging your content, you also appeal to a range of audiences who prefer investing in content that is in more accessible or relevant formats. 
5. Reflection and Routines
Overall when you're developing content for thought leadership, you should be taking advantage of your analytics to determine historical performance and strategies for the future. Regularly reviewing your content should be a part of your digital marketing strategy to ensure your content is aligned with your goals. Developing a routine-based system for your thought leadership can assist you in developing consistent results. Google Analytics is a great tool to determine how your current thought leadership content is working for you and where you may have opportunities for further refinement. Digital marketing thrives under consistency and routines. Data collected from Google Analytics can assist you in optimizing your marketing strategies.
An Engineered Approach to Digital Marketing
Your business has unique needs, but setting yourself up as a thought leader can enhance your digital presence across all industries. Atrium Digital's unique engineered approach to digital marketing is designed to provide consistent and reliable results. We provide clients with high-quality marketing programs that generate traffic, leads, and sales through our Marketing Systems Engineering strategy. While other digital marketing agencies primarily focus on short-term campaigns, Atrium is committed to adding value to your business through long-term effective marketing systems.
Are you interested in learning more about how Atrium Digital can assist your business in growing its thought leadership? Contact us today!
Are you an innovator or leader in your industry? Then you should be sharing your many powerful insights and ideas about your field, as it can enhance your business's or brand's authority in the marketplace. At ATRIUM, we understand...
read more