Is your business considering implementing a content marketing strategy? Or are you looking to streamline your current content marketing system for 2022? If so, then Atrium Digital is here to help! Our content marketing program can assist your business in growing its online presence and increasing online leads. As a professional digital marketing agency, our team is equipped to help your business flourish in the digital world. Our unique marketing approach can increase your business's brand awareness, traffic to your website, and sales/ leads by utilizing content marketing, social media, advertising programs, and more. It can be challenging for busy professionals such as yourself to know where to start in digital marketing. Below, we'll discuss content marketing and some advice to streamline your in-house content marketing program. Continue reading to learn more!
What is Content Marketing?
Content marketing is a marketing approach that strategically focuses on creating, promoting, and distributing relevant and valuable content to increase brand awareness, attract a particular audience, and drive profitable customer action. Content marketing expands your business's online presence and authority within the digital landscape by using relevant and high-quality content. Some of the most common types of content marketing are blogs, infographics, video/ audio content, and more. At Atrium Digital, we use content marketing to increase your business's domain authority and drive sales and results to your website.
How to Streamline Your Content Marketing
When creating content for your business, there are some factors to keep in mind to streamline your content marketing. Below we'll discuss a few tips to ensure your content is working for you and continues driving results.
Create Style Guides
Creating consistency in your brand messaging can ensure that your content flows smoothly for your business and brand. A content style guide can help you create high-quality and consistent content. Some factors to include in your style guide include:
Consistent tone, voice, and messaging
Brand identity
Target audience
General grammar guidelines and writing style
A style guide can ensure that your team creates high-quality content that seamlessly flows from topic to topic. It can also assist you in creating consistent content that utilizes the same capitalization guides and other stylization rules. That way, a blog or video post doesn't stand out like a sore thumb and ensures that search engines and customers are being driven to your site.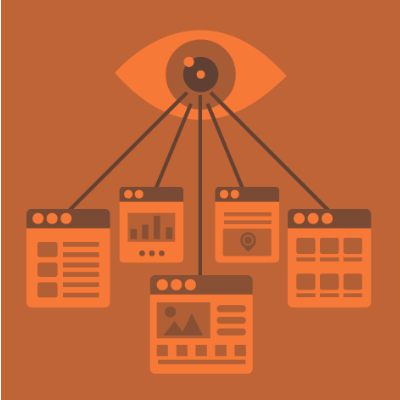 Audit / Repurpose Old Content
If you have old pieces of content that peaked in driving traffic to your website and now have begun to taper off, you can repurpose that content and use it again in a few ways. Old content can be revised and updated, then reuploaded to your site to boost traffic and keyword rankings. This works incredibly well if the old content garnered plenty of attention before it started to taper off. Another way you can reuse old content is to use it to create new content. Your old content can be remoulded into fresh content, from social media posts to videos, podcasts, and even infographics. Utilizing old content when making new content, especially in different forms, makes your content marketing strategy more streamlined and straightforward.
Use Your Data
Your data from Google Analytics can assist your content creation in various ways. Google Analytics can act as a road map for your content. The data collected there can tell you what keywords your content is ranking high for and where potential areas of improvement could be. You can then tailor your content to improve your keyword rankings and your website's overall domain authority. By determining what keywords your competitors and your site are ranking for, you can better tailor your content using those keywords as topics or themes. Your Google Analytics data can also help you learn more about how your customers are interacting with your website. Are customers coming to your site and spending a significant amount of time there? Or are they coming to your site and then leaving right away? These questions and more can be answered through Google Analytics and can assist you in streamlining your content.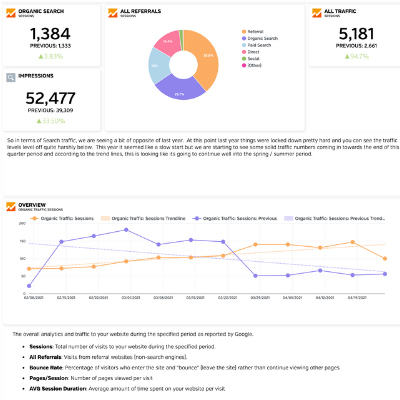 Automation is Easy
When it comes to automated marketing software, there are plenty of applications available to assist you in streamlining your content. From automating your content distribution to reporting analytics and more, tools that take additional steps out of your content management system can make content marketing more manageable. Automation can pull data from leads on your website, emails, blogs, and form sites and make the data more accessible for building consistent and reliable marketing strategies. While at the same time taking the additional steps of uploading, reporting or publishing content out of your business's hands. Automation can take simple tasks out of your hands so you can better focus on creating consistently high-quality content.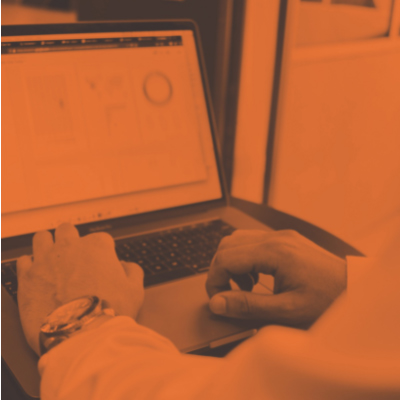 Remember Your Audience
In content marketing, your audience plays a significant role. Before diving into creating content, you should understand your audience. That means you may have to do some demographic research or dive into creating buyers' personas. By understanding your audience as thoroughly as possible, you can better cater your content to their interests. Below are some questions to ask yourself when researching your audience:
What topics are important to them?
What are their pain points/ issue areas?
What sources do they trust?
What are their values?
How does your audience speak?
Are there specific terms, slang, or acronyms commonly used in their lexicon?
How do your competitors interact with your audience/ market?
By taking a step back to look at your audience as people, not search engines, you can create better content that drives sales and traffic to your website. Therefore, your content will be of higher quality and relevant to your target demographic by including information about your audience and buyer personas in your style guides.
Marketing Systems Engineered for Consistent Results
Before your business decides to dive into content marketing, it's best to take the time to audit your current website. By understanding your current site's strengths and weaknesses, you can better create a content marketing strategy that works with your business and target audience.
Creating, refining, and publishing high-quality content is labour intensive and requires a significant amount of time. For businesses looking to do this type of work in-house, it's easy to underestimate the amount of work maintaining a digital marketing strategy can be. A digital marketing agency, like Atrium Digital, is here to help. Our marketing strategies manufacture consistent and reliable results, and with over twenty years of experience and an engineered approach, we are sure to reach your marketing goals. Our range of digital marketing programs can assist your business's growth and online presence while allowing you the time and freedom to focus on other aspects of your business.
Are you interested in learning more about content marketing at Atrium Digital? Contact us today!
Are you an innovator or leader in your industry? Then you should be sharing your many powerful insights and ideas about your field, as it can enhance your business's or brand's authority in the marketplace. At ATRIUM, we understand...
read more