Google Analytics is an invaluable tool for marketing professionals looking to measure their website's performance. By adding analytics tracking to your site, your team will be able to gain in-depth insight into where your visitors come from, how they interact with your website, and how your other digital marketing efforts affect your website's performance.
However, the prospect of setting up and tracking analytical data can seem like a daunting task. Especially if you're not a "numbers" person, the sheer amount of data offered by Google Analytics can be overwhelming. Nonetheless, the benefits of getting started and learning to understand how the data relates to your digital marketing more than justify the time and effort required.
To help get you started, you'll find some of the key benefits of using Google Analytics below.
Answering Common Marketing Questions
If data analysis isn't your wheelhouse, the vast amount of information available through Google Analytics can quickly become overwhelming. If this sounds like you, it may be helpful to remember that this data is just answers to questions that marketing professionals work on every day. Here are just some of the questions that Google Analytics can help you answer about your digital marketing:
How many visitors does our website get?
Where do our visitors live?
Do our visitors find us using their computer or phone?
Do our visitors find us through other websites? If so, which ones?
Do our other marketing tactics drive traffic to our website?
What types of content do our visitors like the most?
How many visitors became leads or customers?
What pages did our visitors see before converting?
How is my eCommerce performing?
These types of questions are invaluable insights into the performance of any marketing tactic, digital or otherwise. Your website can be one of the most powerful tools in your marketing arsenal, and tools like Google Analytics can help you understand how it works, what kind of visitors it attracts, and how likely they are to become loyal customers.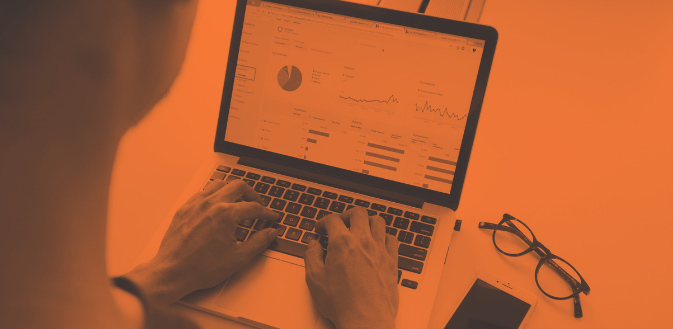 Measuring Key Performance Indicators (KPIs)
For many marketing experts, the questions above may have sounded familiar. Tying your marketing efforts into tangible results for your business is a critical part of what we do as professionals. The best marketing strategies feature measurable goals and key performance indicators (KPIs), and Google Analytics offers numerous tools to streamline the process.
Google Analytic's Goals feature is one of the most useful features on the platform for measuring KPIs. Whether it's tracking sales and conversion, measuring time spent on your site, or merely counting visitors arriving on a specific page, Goals can help keep track of all of your website's KPIs and measure your marketing's performance. Finally, goals can be tied to a specific dollar amount, a powerful tool for tracking and recording ROI.
Compiling Reports to Make Sense of the Numbers
Having access to raw data is one thing, but most marketing professionals (and the stakeholders they report to) would prefer that data be presented in an easy-to-read format. Google Analytics provides comprehensive pre-configured reports that don't require any setup to view and analyze. Simply logging into your Analytics account will bring up the "Audience Overview" report, displaying all the essential metrics to understanding your website's visitors.
Further, Analytics features included everything you need to build your own reports from scratch. Learning to use these tools will not only allow you to gain insightful information about your website and its audience, but also allow you to streamline and present information quickly and easily. From making strategic decisions to demonstrating ROI to your stakeholders, Google Analytics is the ideal platform to measure, analyze, and ultimately improve your digital marketing performance.
Not Sure Where to Start?
Performance metrics are essential for evaluating your business' digital marketing. Data-driven insights will allow you to see what's working, what isn't, and what you can leverage to grow your customer base. Google Analytics is hands-down the most effective way for digital marketers to monitor their website's performance over time and be ready to adapt to changing conditions.
While their platform may be intimidating at first, Google offers comprehensive training resources through Google Analytics Academy to help you better understand your site's performance metrics and the platform itself. Not only does Google provide the tools, but they also provide the knowledge to analyze and adjust your marketing strategy for consistent results.
Whether you're solely responsible for your organization's marketing or work alongside an experienced digital marketing agency, gaining a working knowledge of Google Analytics is a worthwhile investment. The insights it provides can inform your digital marketing strategy, allowing you to achieve consistent performance and leverage your website to take your business to the next level.
Are you an innovator or leader in your industry? Then you should be sharing your many powerful insights and ideas about your field, as it can enhance your business's or brand's authority in the marketplace. At ATRIUM, we understand...
read more