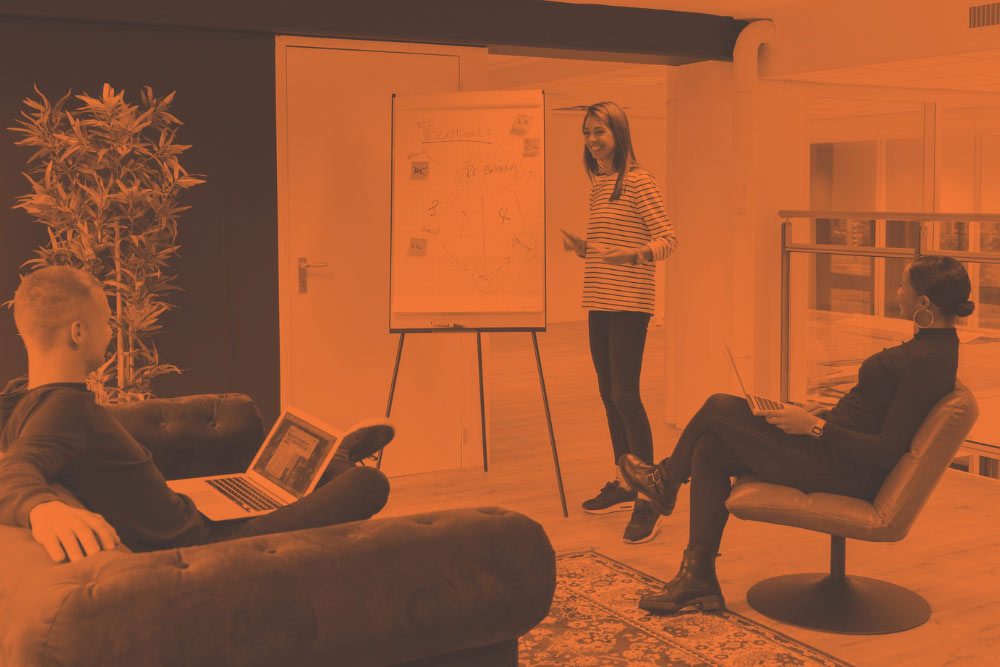 Choosing between hiring a marketing agency and hiring an in-house specialist or team can be a frustrating experience. What your company needs is reliable marketing that leads to real, consistent results that you can trust to grow your business. Taking the right step in terms of marketing can give your business the upper hand long-term, or lead to unsustainable outcomes that cost you both money and time. Keep reading to learn whether internal marketing is the best solution for you, or whether it's time to bring on a marketing agency for your business.
The Difference Between Internal Marketing and Digital Marketing Agencies
Companies sometimes choose to have an internal marketing team that deals with their marketing needs as their day-to-day responsibility. This individual or team works to ensure that marketing strategies are in place to promote the brand and ensure growth.
Other companies choose to partner with external digital marketing agencies responsible for managing the company's marketing needs. These agencies work with various companies on their marketing strategy and have a wide array of services they offer.
Beyond internal and external, the difference is plenty and includes cost, reliability, and consistency. These significant factors can help inform you whether your brand needs to hire a digital marketing agency to cover your marketing or bring on staff to become your in-house marketing team. Keep reading to learn more about the difference between internal marketing teams and digital marketing agencies so you can make the best decision for your brand and start generating results.
Benefits of Choosing In-House
Choosing an in-house marketing team does come with its own set of benefits that could appeal to your company.
Easy to Maintain Control
Having an in-house marketing specialist allows you to have more control over your marketing operations. Since the in-house specialist is on your payroll, your company is in complete control of your branding. Your marketing team is always available and is an active part of your company's day-to-day life. Whether that means being available in every meeting and staying well-connected to other departments, they could better understand where the company is headed and how to serve those needs best.
Focused Exclusively on Your Company
Hiring an agency means that you are one of many clients getting their services. While that doesn't necessarily mean that your brand will lose out on benefits, it could be reassuring to have a team that works exclusively on your team. Since in-house employees are constantly tapped into your business, they may offer a specific outlook that can have long-term benefits to the company. This can also keep any "secret sauce" marketing strategies exclusively in-house, and may result in a strategic advantage for your business in the competitive landscape.
Positives of Choosing a Marketing Agency
The Myth of the Marketing Unicorn
As much as we'd all like to believe that there is a marketing guru out there who can tackle all the potential marketing need that could possibly arise in a company's life, the reality is that person does not exist. In today's world, navigating the intricacies and diverse specializations required to achieve successful marketing long-term requires a team of experts, each equipped with the skills and specific insights to grow a company.
Mastering one marketing stream as a specialization is much more realistic and allows each employee the focus they need to optimize their skills. This in turn allows you to work with several specialists who can then operate holistically to garner better results consistently.
Make the Most of Your Dollar
While management teams may assume that agencies are too expensive for their books, the reality is that the cost of bringing on a marketing specialist versus hiring an agency may surprise you. Hiring a team of experts to support your company comes at a fixed price.
Meanwhile, budgeting for a marketing specialist to help you get your marketing strategy together might be riskier. Here are some costs you would have to consider for internal marketing:
Recruitment
Onboarding
Salary
Benefits
In-house digital marketing specialists are a significantly riskier option compared to hiring an agency when you consider the various logistical considerations that need to be made. Hiring a single individual to conquer all of your marketing needs cannot draw the same value as hiring an agency. When it comes to an agency, there is greater capacity and focus available, all within a pricepoint that is equal or comparable to hiring and maintaining a new in-house specialist.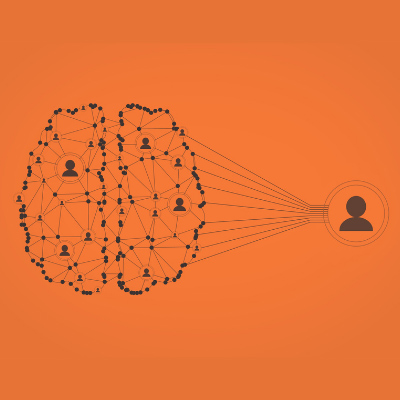 Work with a Team of Experts for Consistent Results
A digital marketing agency is a team of experts that work congruently to ensure the success of your business. These experts are able to work within a system driven by data to get you the results you need. With the focus on clear, informed decisions driving your marketing, this team can work to optimize your results each quarter consistently.
Having a team with their own specialized field knowledge is a tremendous asset to a brand's expansion. With an internal marketing specialist, it is simply impossible to get the same results you can get with an entire team of experts on an agency. Agencies are composed of specialists of multiple marketing streams, such as SEO, advertising and more. By having several experts working together to ensure your growth, you get a better value for your money.
You may hire someone hoping that they have the expertise to get you where you need to be. Hiring a marketing agency gives you a little more reassurance. With a marketing agency, you can consult Clutch reviews or ask whether they have similar clients on their roster that may share some of your marketing needs.
Choose With Reliable Growth in Mind
Digital marketing agencies are able to use proven strategies that have worked in the past to get you results. Working with an agency with a history of success means that your brand is more likely to build results with their knowledge and insight.
Growth can be more sustainable and reliable with each quarter if you have the right tools in place to generate those results. With industry insights they've gotten from working with a wide array of brands, agencies can help you establish better traffic that can eventually lead to conversions.
The key is choosing an agency with a proven track record with clients, clients that may have had similar marketing challenges as your company. With proper research, selecting the right agency for your company can yield the best results for you long term.
Final Notes
While there are pros and cons to any decision you can make for your brand, it is vital to consider the specific needs your brand hopes to fulfill with your marketing. Whether or not you choose to go with a digital marketing agency or an in-house, traditional marketing team, the priority is the continued growth of your brand.
With cost, reliability and consistency being significant factors in ensuring continued growth, working with a marketing agency could yield you the results you need to find success that lasts.
Get the Experts on Your Side
Having a team of experts specializing in different marketing streams is an essential winning factor for any brand. Working with an agency that can determine your needs by utilizing reliable data is the first step in ensuring consistent, reliable growth with each quarter so that you continue to optimize your marketing budget.
Atrium Digital is that digital marketing agency. Guided by engineering principles built to ensure consistency, Atrium Digital works to take your business to the next level. Backed by over 20 years of experience creating sustainable growth for businesses like yours, Atrium Digital has continued to be a major asset to the success of our clients and is excited to bring innovative, engineered thinking to your marketing for consistent results.
Are you an innovator or leader in your industry? Then you should be sharing your many powerful insights and ideas about your field, as it can enhance your business's or brand's authority in the marketplace. At ATRIUM, we understand...
read more