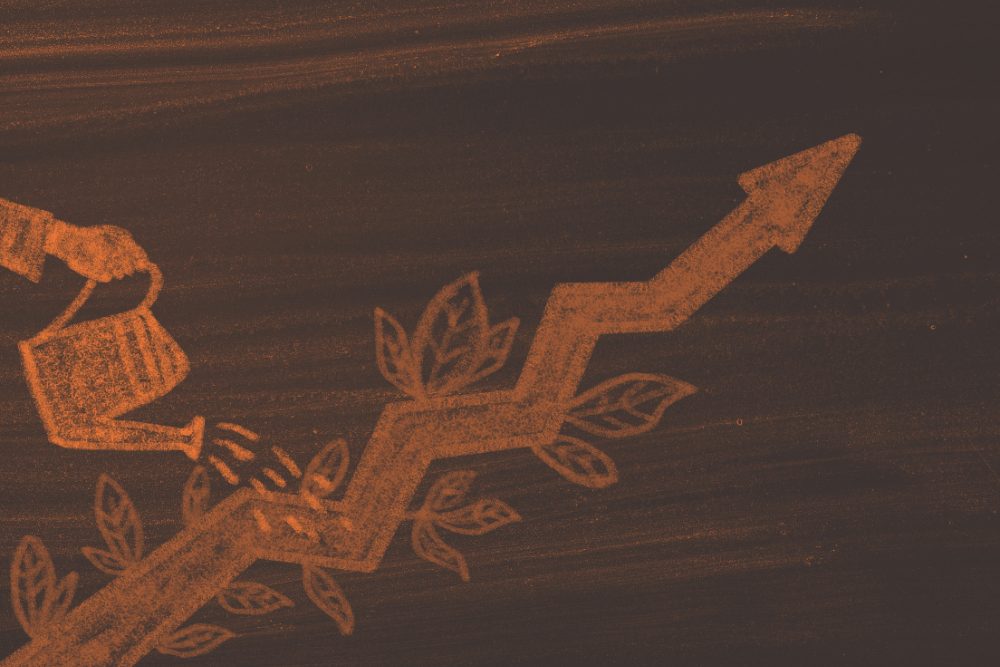 Business-to-business (B2B) digital marketing entails a number of different strategies that, when working together, can enable your business to grow and flourish. At ATRIUM, we understand the challenges B2B companies face when implementing a digital marketing strategy. That's why we offer several digital marketing programs designed to assist your business's growth consistently and reliably. Below we will cover some of the critical factors of B2B digital marketing and how our programs can help your business grow. Continue reading to find out more! 
Determine Your Business's Positioning
Before diving into any B2B marketing strategy, you first must understand your business's positioning. Business positioning refers to where your company stands in relation to your competitors and other businesses in the marketplace as well as in the minds of your customers. Simply put, it means understanding what sets your business apart and makes your company memorable. Clearly defining your business in such a way not only helps you market your company, products and services but also helps to improve your business's image and customer loyalty. Moreover, determining your business's positioning also assists in crafting marketing messages that will resonate with your target audience.
Understand Your Target Audience
Understanding your target audience is the next critical step in any B2B digital marketing strategy. Your target audience will be the particular group of customers your digital marketing strategy will attempt to lure in. If you have customer relationship management (CRM) software that houses information about your current customers, you can use this information to create buyer personas for your target audience. These personas will inform you of your client's needs and how they search for solutions. Furthermore, your buyer personas will help guide your B2B digital marketing strategies and campaigns.
Ensure Your Website is User-Friendly
You need a well-designed, functional and informative website to ensure your B2B digital marketing strategy works for your business. Your website is often one of the first places your customers will interact with your company, so making a good first impression is essential! Moreover, to earn the trust of prospective customers, your website needs to be easy to navigate, responsive and mobile-friendly.
ATRIUM's website design and development program can assist you in creating a site that addresses your target audience's needs and pain points. Our award-winning design experts, content writers, and SEO specialists will work closely with you to showcase your business and ensure your site is user ready. As you develop further B2B digital marketing strategies and campaigns, your website will have the integrated tools, analytics, SEO best practices, and high-performance integrations needed to garner the most significant digital marketing success.
Improve Your Rankings with SEO and Search Marketing
Today, most B2B consumers will turn to search engines such as Google to research the services and products they need before they decide to make a purchase on or offline. So it makes sense that to have the greatest B2B digital marketing success, you need to invest in search engine optimization (SEO) and search marketing. SEO and search marketing primarily aim at improving the search results of a business's website, thereby digitally outperforming the competition through visibility, information, and functionality. With the help of ATRIUM's search marketing program, your website will be able to rank higher in relevant search results. Resulting in more prospective clients finding your website faster, learning about your products and services, and converting into customers!
Offer Valuable Information with Content Marketing
Another B2B digital marketing strategy you can use is content marketing. Content marketing with ATRIUM aims to bring value through thought leadership that engages and connects with your target audience. Under this program, our content marketing specialists will create valuable content such as white papers, infographics, video content and more to improve your credibility among B2B customers and competitors, thereby increasing the chance of gaining new leads and making a more profound impact in your industry.
Moreover, like search marketing, content marketing will complement your SEO efforts and increase the chance of consumers landing on your website, giving you an improved chance of converting these visitors into customers. By creating diverse content for every stage of your target audience's buyer journey, your business will be easier to discover digitally and will be top of mind once your target audience is ready to purchase your products or services.
Connect with Clients through Social Media Marketing
Many B2B companies underutilize social media marketing as there are several misconceptions regarding what social media marketing is. At ATRIUM, the primary aim of our social media marketing program is to engage in conversations with your target audience and build valuable relationships across the social platforms they are using. By building a social media presence and audience, your B2B company can increase its brand awareness and join in on critical conversations your target audience is having regarding their needs and pain points, thereby becoming a leader in the community and an integral part of your customers' lives.
Drive Instant Interest with Online Advertising
Finally, online advertising is one of the most immediate B2B digital marketing strategies you can utilize. Online advertising allows you to promote your products, services, and business to your target audience on search, social media, and other advertising channels whenever you want. ATRIUM's online advertising program delivers targeted and relevant content to reach your customers wherever they are online. Our advertising specialists will work closely with you so that our campaigns send traffic to a high-converting web page, thereby achieving your B2B digital marketing goals on demand. Moreover, the data gathered through online advertising enables our team to refine our campaigns (and other digital marketing programs) to ensure your ads are being shown to the right audience.
Are You Ready to Start Getting Results?
With ATRIUM's B2B digital marketing programs, you can increase your business's brand awareness, communicate the value of your products and services, and convert your target audience into loyal customers. Our proven engineered approach to digital marketing ensures consistent and reliable results, enabling your business to grow steadily and garner a greater ROI year over year. So if you're ready to grow your B2B business with the help of an experienced digital marketing agency like ATRIUM, contact us today!
Are you an innovator or leader in your industry? Then you should be sharing your many powerful insights and ideas about your field, as it can enhance your business's or brand's authority in the marketplace. At ATRIUM, we understand...
read more