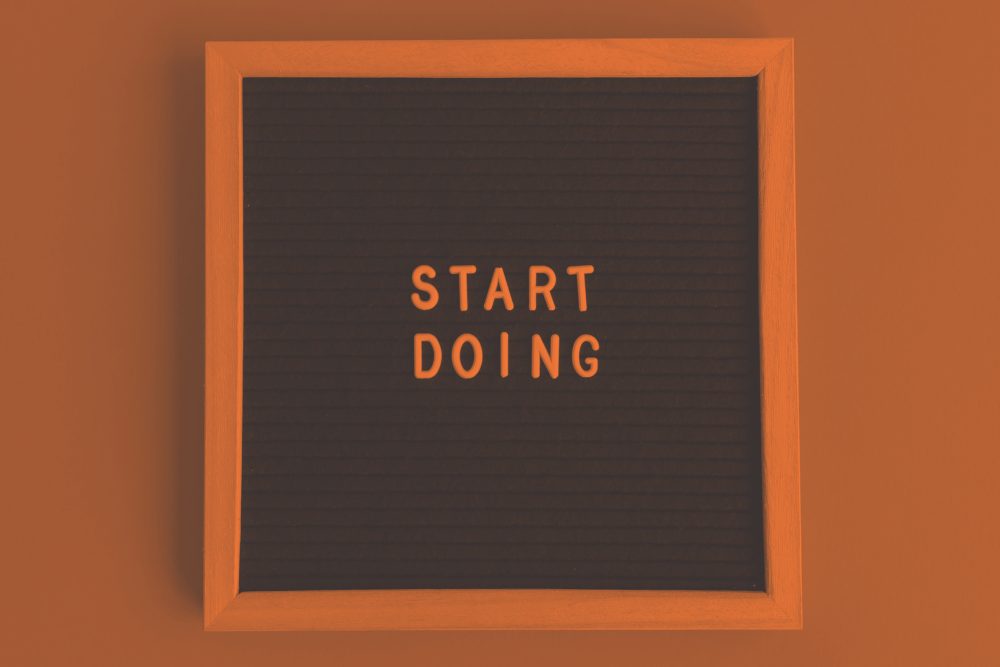 When it comes to business-to-business (B2B) digital marketing, are you implementing the right strategy? B2B digital marketing is an ever-changing field that many facets may significantly impact. However, a few fundamental factors are relevant to implementing the right B2B digital marketing mix for your business, regardless of industry, size of business, or scope.
Fortunately, with the support of a B2B digital marketing agency like ATRIUM, you can ensure your marketing mix brings immense value to your business. Below we'll cover some of the fundamentals of B2B digital marketing according to Atrium and how our team can help you implement the right marketing mix for your business. Continue reading to learn more!
Define Your Target Audience
Many companies attempting to craft their digital marketing mix often create their B2B marketing plan without defining their target audience. Websites are designed, social media posts are made, and email newsletters are sent out without genuinely understanding the customer's needs. A B2B marketing strategy should define and refine your business's target audience. It's impossible to market to everyone at once, especially if you're a small company. So B2B businesses should focus on their primary audience. This means building a buyer persona for your target audience. This persona could be another company's primary decision-maker or someone who significantly influences the decision-making process. When creating a buyer persona, ask yourself the following questions:
What motivates my target audience?
What are their business goals?
Where do they obtain information?
What questions does my target audience ask about my products or services?
How can I influence my audience, and what strategies can I apply to guide them through their buyer's journey?
By understanding who your ideal buyer is, you can create content that caters to their needs, preferences, and challenges, then distribute it among the proper channels. By partnering with a B2B digital marketing agency like Atrium, our team can help you craft your buyer's persona and target your ideal audiences. That way, your B2B digital marketing messages will be relevant and bring value to your enterprise.
Create Your Value Proposition
Your target audience is overloaded with endless options, so their attention is limited yet valuable. Your value proposition must break through the clutter and noise to attract your audience. Your offer needs to be compelling, persuasive, and consistent, focusing on your buyers and their business needs, not your brand, products, or services. Once you have crafted a compelling value proposition, you can build it up with credibility. Content such as customer stories, blogs, product ratings, and industry recognition can help your business establish credibility with your audience. A B2B digital marketing agency like Atrium can help you craft content that will resonate with your audience and grow your business. That way, you don't have to spend the time or effort creating content that showcases your business's experience, expertise, authoritativeness, and trustworthiness. 
Engage Your Audience
In the B2B world, there's a growing emphasis on a more cohesive and personalized selling process. That means B2B marketers are in control of the lead-to-revenue cycle more than ever and are responsible for engaging with potential customers throughout the entire buyers' journey. An effective marketing mix for B2B digital marketing with Atrium is all about your relationships with your audience. From content, social, and search marketing to online advertising, website design, and conversion rate optimization, Atrium can help you craft the right digital marketing mix for your business. Your digital marketing mix should create meaningful content that gives your customers value and support. By prioritizing a relationship-driven approach with Atrium, your B2B marketing plan will be able to generate better leads and opportunities for your business's future.
Set Conversion Goals
At Atrium, we often see B2B businesses make the mistake of not setting SMART conversion goals for their marketing efforts. To best succeed with your B2B marketing goals, it's essential to set specific, measurable, achievable, relevant and time-bound (SMART) goals for each part of your marketing mix. Keep in mind that not all marketing programs are designed to lead to a purchase. For instance, social media marketing is typically best for building brand awareness rather than garnering leads. Depending on your business goals, industry, budget, and scalability, your business will benefit from different digital marketing mixes and conversion goals. So when setting your conversion goals, you need to make them appropriate for your business and your target audience. Setting SMART conversion goals allows your company to channel your B2B marketing efforts in the right direction while ensuring your marketing mix brings you a positive ROI.
Review and Refine
Your first attempt at in-house B2B digital marketing will likely result in something other than what you hoped for, but that's alright! Successful B2B digital marketing strategies require review and refinement over several months and even years. Implementing your B2B marketing strategy in-house can be costly, labour-intensive, and time-consuming. By working with a B2B digital marketing agency like Atrium, our team can assist you with your digital marketing mix and help you attain consistent and reliable results.
Our engineered approach to digital marketing helps your business make regular refinements and updates to ensure you stay on top of the latest trends. Having quality control processes in place and working with an experienced B2B digital marketing agency can ensure that each phase of the buying process brings value to your business. Overall preparing a B2B digital marketing strategy is all about routine optimization. What works today may not work six months from now, as your target audience and industry are constantly changing. Let Atrium help you craft a B2B marketing strategy that is adaptable, consistent, and scaleable with your business.
Looking for Consistency in Your B2B Marketing Mix?
Researching, crafting, refining, and reviewing are key fundamentals your B2B digital marketing mix requires to perform its best for your company. For businesses considering doing this in-house, it's easy to underestimate the overall labour involved in maintaining a functioning B2B digital marketing strategy. However, by partnering with a B2B digital marketing agency like Atrium, we can help alleviate that additional workload. Our digital marketing strategies have been manufactured to provide consistent and reliable results. With over 20 years of experience and a proven engineered approach to digital marketing, Atrium is here to help you grow your B2B business.
Ready to learn more about how Atrium can provide you with consistent and reliable B2B marketing results? Contact us today!
Are you an innovator or leader in your industry? Then you should be sharing your many powerful insights and ideas about your field, as it can enhance your business's or brand's authority in the marketplace. At ATRIUM, we understand...
read more