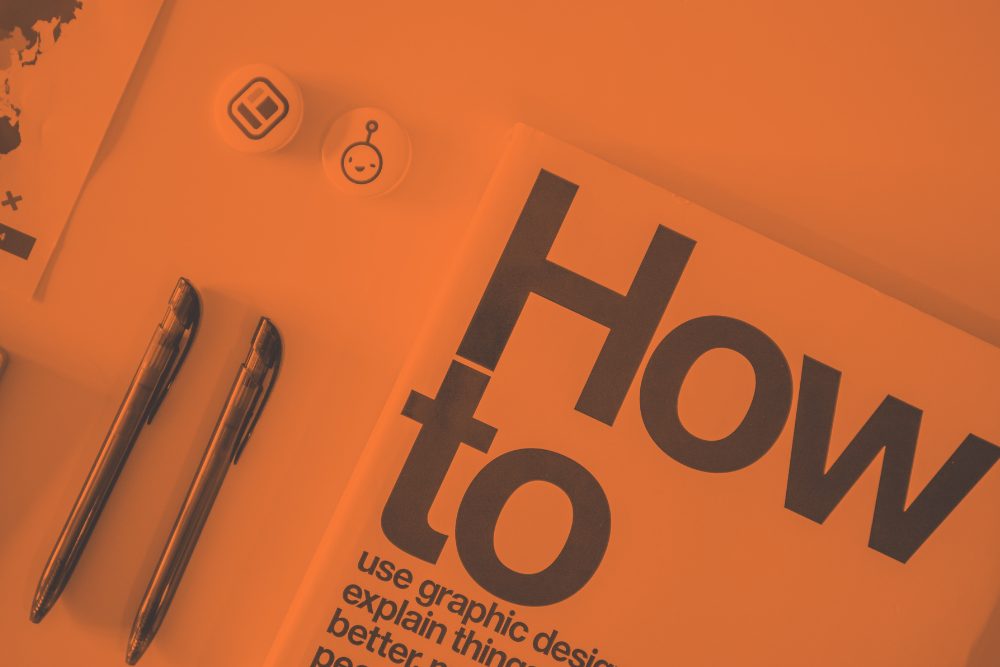 Does your B2B company have a solid digital presence that your current and future customers can easily find? Crafting an online presence that drives traffic, leads, and sales for your business can be challenging to manage in-house. Fortunately, with the help of a B2B marketing agency like Atrium, our team of experts can assist you in growing your digital footprint and achieving your business goals. Our Marketing Systems Engineering approach to B2B digital marketing is an innovative system designed to garner consistent and reliable results. Below we'll discuss how B2B marketing differs from B2C marketing and outline a basic B2B digital marketing model Atrium can implement for your business. Continue reading to find out more!
B2B vs B2C Marketing What's the Difference?
While business-to-business (B2B) and business-to-consumer (B2C) marketing share similarities, they differ in their respective strategies, applications, and audiences. B2B digital marketing explicitly targets the needs, interests and challenges of personnel who make purchasing decisions or influence buying decisions on behalf of or for a company or organization. In B2B marketing, another business or company is your target customer. For B2C digital marketing, this strategy targets the needs, interests, and challenges of particular consumers making purchases for themselves. Therefore, for B2C marketing, the individual consumer is your target customer. As you can see, as much as B2B and B2C marketing differ, they intersect significantly.
Types of Website Traffic
There are many types of website traffic, such as:
Organic Traffic

Users who visit your website after their search on Google or other search engines. 

Referral Traffic

Users who visit your website through a link from a third-party website such as a blog or a forum.

Direct Traffic

Users who access your website by typing the URL into the search bar (or have your website saved as a bookmark).

Paid Media

Users visiting your website through pay-per-click ads through Google ads or ads on social media networks

Social Networks

Users access your website from posts on social media such as Facebook, Instagram or LinkedIn.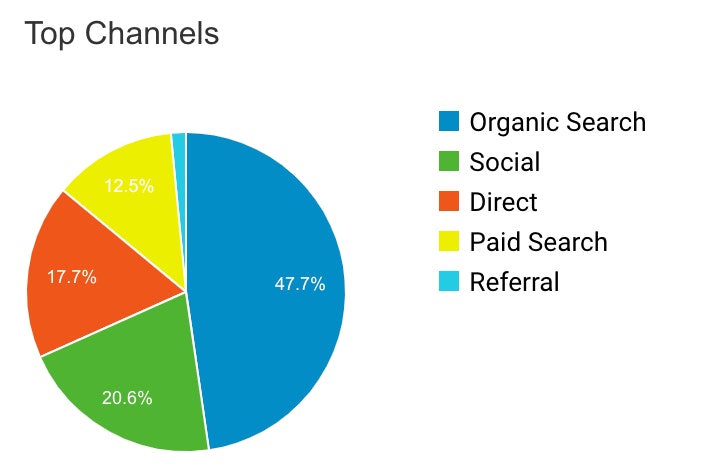 Partnering With A B2C Marketing Agency
Working with a B2C Marketing Agency will help you reach your goals and attain consistent results. How? We can't speak for all B2C marketing agencies, but at ATRIUM, we create a unique marketing strategy to help you receive the ROI you want. 
Our initial step when creating a marketing strategy to increase your traffic and grow your online sales is determining the time period. Are you looking to get sales tomorrow, or are you more interested in a mid-to-long marketing strategy that'll gradually grow your online presence? 
The short-term marketing strategy will guarantee fast sales, but it's two or sometimes three times more expensive than the mid-to-long-term marketing strategy. For example, PPC advertising can send traffic to your website incredibly fast, but it could cost you up to 50$ per click. Search marketing, on the other hand, is much more cost-effective, increases your ranking over time and increases traffic to your website organically, but it might take you 6,9 or 12 months, depending on your industry. Even though it'll take longer to reach your objectives with search marketing, in the long run, your cost per click will be very low (or even for free) as you're already ranked in the top 5 places on Google! 
ATRIUM not only designs a unique and result-driven B2C marketing strategy to help get customers through the door, but we also engineer a marketing system tailored to your industry and your business goals. Our strategies are optimized every quarter to ensure that your marketing efforts pivot with the changes of the online world, such as algorithms, trends, updates and your online user's behaviours. No matter the size of your business, we create a strategic marketing plan to help customers come across your e-commerce website.
A Basic B2B Digital Marketing Model
Regardless of whether your company is B2B or B2C, you should have a digital presence so your customers can find you more easily. An experienced B2B marketing agency like Atrium can assist you in crafting a solid and consistent digital presence and B2B marketing model for your enterprise. A solid B2B marketing model will comprise many parts, including your website, paid advertising, search engine optimization (SEO), and more. Depending on where your audience and business are active online, your industry, and your budget, this B2B marketing model will change. Below are a few strategies that a B2B marketing agency like Atrium can help you with.
Define Your Target Audience
To craft a solid B2B digital marketing strategy, you must first define your target audience. This means creating a buyer persona for your ideal customer that includes demographic and psychographic information. Your target audience will help to inform your entire marketing mix and activity. Atrium uses this information to craft high-quality digital content specifically targeted to your ideal customer wherever they are online. Our team can assist you with defining your ideal target audience.
Create Your Website
Once you've defined your target audience, you'll need a website to send them to. A B2B digital marketing mix can only function with an engaging, formative, and functioning website. Most of your customers will likely check out your website before purchasing, especially for B2B companies, as decision-makers and purchasers will use your website to share information about your products and services. Atrium's website development and design program can ensure your site is user-friendly, informative, and functional across all devices. That way, your site can help improve your digital presence and be a great informative and engaging tool for your customers.
Optimize Your Online Presence
Once your website has been built and launched, it will require routine updates and optimization. Having a functional and informative website is one thing, but your site must also be discoverable. This is where Atrium's search marketing and conversion rate optimization (CRO) programs can provide the best results. Our search marketing program is built on crafting high-quality content such as blogs, landing pages, and web pages to ensure your website ranks high in search engines like Google. In comparison, our CRO program analyses your website to see where and how conversions are generated for your business. We then optimize your site through various A/B tests, heat maps, and more. Routinely optimizing your website guarantees its functionality and relevance for your customers and search engines.
Initiate PPC Campaigns
To round out your B2B marketing model, investing in pay-per-click (PPC) advertising is a great idea. Atrium's online advertising program allows you to get your content and business in front of your target audience and new customers via search engines and other advertising platforms immediately. It's doubtful that a new customer unfamiliar with your products or services will be searching for your business specifically. Instead, they may search for a location-based solution or specific product feature. Online advertising can reach these potential customers by targeting relevant categories and keywords. Overall online advertising with Atrium is a great way to drive reliable and instant interest in your business, reach a wider audience, and achieve consistent and measurable traffic.
Review and Refine Your B2B Marketing Model
Finally, once your B2B marketing mix has been operating for a while, it's time to review and refine it. That could mean expanding your marketing model, refining current ones, or branching off into additional marketing programs such as social media or content marketing.
Atrium's engineered B2B digital marketing approach is built on providing consistent and reliable results through routines and optimization. Our team applies Marketing Systems Engineering (MSE) principles to each of our programs to ensure quality results that are attainable and repeatable for your business. We embrace accountability and planning through reliable and accurate reporting, engineer systems, award-winning creative design, a multi-disciplinary team and more— partner with a B2B marketing agency like Atrium today to grow your business!
Create Your Ideal B2B Marketing Model with Atrium
Your business has unique needs and goals, and your B2B marketing model should reflect that to serve your company and clients best. By partnering with a B2B marketing agency like Atrium, our team can make reaching your business goals more attainable. Atrium's innovative engineering approach to B2B marketing provides companies like yours with consistent and reliable results they can use to further their goals and expand their enterprises. So if you want to consistently and reliably grow your business with more traffic, leads, and sales, partner with Atrium!
Ready to learn more about creating the best B2B marketing model for your business? Contact Atrium today!
Are you an innovator or leader in your industry? Then you should be sharing your many powerful insights and ideas about your field, as it can enhance your business's or brand's authority in the marketplace. At ATRIUM, we understand...
read more