Individuals starting search engine optimization (SEO) from scratch or taking over an existing SEO strategy tend to overlook the importance of patience. SEO is a great tool to gain organic traffic, but it requires consistency, hard work and constant optimization to achieve positive results. Unlike paid advertising where a few clicks can improve your results overnight, SEO requires consistency and time – there might be a few areas where you rank quickly while other keywords take more time. 
There is no specific SEO strategy that guarantees high ranking; however, if you are able to set a well-thought plan, determine what keywords you want to rank in and develop creative ideas for your content, you will be able to build a bullet-proof SEO strategy that works for your product or service. So, how can you create an SEO strategy that achieves the results you want? Read on to find out!
Step #1: Create a Website ✓ 
The first step of SEO is setting up a website, but did you know that the type of website platform can affect your SEO strategy? As stated previously, a strong SEO strategy requires constant optimization where, after a certain period of time, you will start tweaking your website and refining your content to perform better on ranking. Using WordPress as your platform not only allows you to constantly tailor and modify your website without any limitations, but it also provides you with tools, plugins and support to enhance your website.
It's important to know that Google does not only rank your website according to the quality of the content; it also factors in mobile-friendliness, page experience, page speed, internal/external links and more. Creating a WordPress website will help you optimize all factors that affect Google's ranking without any restrictions. It's no secret that WordPress is the most commonly used platform as most backend developers find it to be user-friendly – you can virtually design every aspect of your website as you please, and if you face any obstacles or issues, you are definitely going to find a ton of support on various online forums.
Whether you have an existing website or you're creating a new one, Atrium Digital's experienced SEO team will ensure that your website is fully optimized and refined to meet Google's ranking requirements. With more than 20 years of experience in the digital marketing industry, our SEO specialists have studied, experimented and implemented numerous successful SEO strategies that delivered consistent results for various industries.
Step #2: Analyze Your Current SEO Performance ✓ 
There are several analysis tools available to measure your website's performance. Before developing an SEO strategy or setting SEO goals, you need to install analysis tools to help you gain insight into your website's performance, including keyword rankings, organic visibility and traffic volume. Understanding your site's performance helps you better understand your target audience, identify areas of improvement on your website and recognize traffic trends.
Gathering insights into your website builds a comprehensive picture of how well your website is performing at the current time and what areas you need to work on in the future.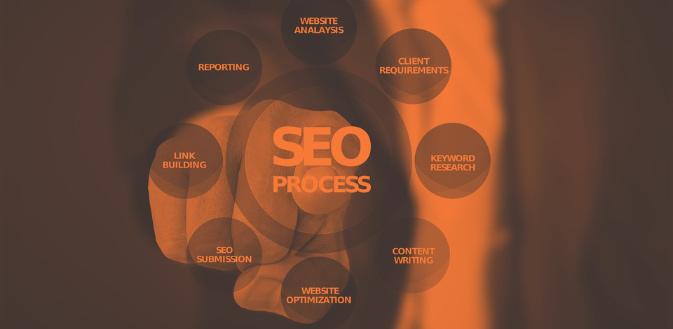 Step #3: Set Clear SEO Goals ✓ 
In order to have measurable results, you need to have clear, defined SEO goals. Your website's performance will align your goals and determine whether you want to get more traffic on your website, grow market share within a particular segment or increase sales or lead generation. Identifying the results you want to achieve from your target audience will help develop a clearer SEO strategy. The goals you set for SEO will directly affect the tone, messaging and direction of the content on your website, define keyword search and help better optimize the website. 
At Atrium Digital, we understand that no two clients are alike. Our SEO program is uniquely designed to cater to your target audience with relevant content and keywords to increase your website traffic to match your SEO goals. Our team of SEO specialists will continuously work with you to create and refine your search marketing strategy to build relevancy with search engines and optimize your website for consistent SEO performance. 
Step #4: Engineer your Marketing Systems with Atrium Digital
Consistency is key to Search Engine Optimization. Many marketers (and agencies) tend to prioritize costly paid ads, out-of-the-box campaign ideas, and grand strategies often hit and miss. Digital marketing, especially SEO, requires patience as results snowball in time. Today's website's ranking might not be high, but Atrium's unique approach, which includes consistent content creation and website optimization, will build your website's authority, increase your ranking and consistently improve your SEO results.
Ready To Build A Bullet-Proof SEO Strategy?
Search Engine Optimization requires thorough research, meticulous planning and consistent effort. When signing up for our Search Marketing Program, you are signing up for a Marketing Systems Engineering program. Our team of professional content writers, SEO specialists and research, strategy and analytics experts are ready to create and execute a bullet-proof SEO strategy for your business. Learn more about our Digital Marketing Programs or contact us today to schedule a one-on-one marketing system consultation.
Are you an innovator or leader in your industry? Then you should be sharing your many powerful insights and ideas about your field, as it can enhance your business's or brand's authority in the marketplace. At ATRIUM, we understand...
read more