Businesses worldwide were forced to adjust their marketing efforts and focus more on online marketing platforms to create a means of communication with their customers during the worldwide pandemic. Social media marketing, in particular, has seen an evolutionary change during the past couple of years and continues to grow exponentially with the emergence of new platforms, new users and new features. It has almost become a necessity for any business to establish its online presence and create a channel of communication with online audiences.
With that said, there have been several misconceptions about social media marketing that promises leads, engagement and higher return of interest (ROI). Unfortunately, social marketing is not intended to instantly translate leads into potentially paying customers, similar to Pay Per Click (PPC) Youtube or Google ads. Social media marketing is mainly an online channel for businesses to communicate with their customers and understand their needs.
More often than not, businesses tend to be sucked in by social media "strategies" that are not in line with their brand and result in targeting the wrong audience. Below are the myths about social media in 2022 that you should think about before implementing.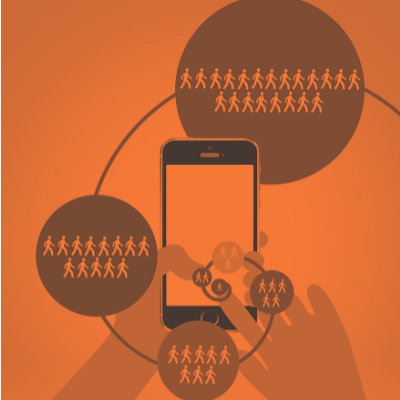 1. It's All About The Trends
With the emergence of Tiktok and its strong impact on social media marketing since 2020, trends have become more and more popular on all social media platforms. Short dance videos, live pranks and lip-syncing to top trending sounds have gained tremendous engagement and reach, portraying the false reality that businesses must participate in ongoing trends to gain recognition. One cannot deny that trends have indeed helped accounts increase their followers and amplify their reach; however, not all business models will benefit from them.
For instance, hopping onto the latest video trend can be an excellent tool for a coffee shop or an online clothing store. Participating in a viral video trend to highlight the relatability of your business and giving your staff the opportunity to create fun and comedic content on your platform allows followers to feel engaged with the brand. By breaking down the intimidating corporate wall between your business and your audience, you pave the way for customers to easily communicate with your brand, which could even result in customers purchasing your service/product.
However, suppose the business is highly industrial, and the product/service is built on reputation, reliability and safety. In that case, having staff create comedic prank videos will bring down the business's credibility and trivialize the importance of the product/service. Relatability, in this case, will not be in line with the business model and might even cause customers to view the product/service negatively.
It's crucial for businesses to engage in conversation with customers and build valuable relationships across networks using a suitable method of communication and the correct tone of voice. At Atrium Digital, we understand that your audience is much more valuable than just a customer. Our social program focuses on building a solid relationship with your audience online while maintaining your brand's core values and essential goals.
2. Increase Engagement with Social Ads
Social posts and social ads are often used interchangeably; however, they are two completely different marketing strategies. Social posts are used to spread brand awareness across various networks and create a space for your customers to communicate with your brand – this is done through interactive posts and engaging content to reach your audience organically.
On the other hand, social ads are purely promotional posts that allow you to specifically target audiences by paying for reach, number of clicks, or impressions. Both strategies can generate leads; however, organic social marketing optimizes your platform by interacting with your audience online and building strong customer relationships to increase engagement on your page.
By creating a two-way dialogue for your customers, you open a channel for your audience to easily interact with your brand and increase their engagement on your social pages. Atrium Digital has helped several brands improve their social media engagement through off-page engagement, interactive posts, audience-based content etc. With years of experience, our team of social specialists creates social strategies to increase engagement on different platforms. Our experts understand the purpose of every social media network and work with our clients to develop a unique approach that works for their brand.
3. All Businesses Should Have a Social Program
It's a common misconception that to increase sales and gain more leads, businesses must have a social media presence. Because of the exponential growth of brands on social platforms like Tiktok and Instagram, businesses are constantly trying to create a visible presence on all platforms and neglecting the importance of all other aspects of digital marketing. Unlike Google ads and search engine optimization, social marketing is perceived to be a "free and easy" channel to promote a brand as it does not require money to create a brand page, nor does it need experts to create professional content.
Most brands who opt to start their digital presence by creating different social media pages, posting content at random times and responding to clients with call-to-action templates struggle to see positive results. Social marketing is much more than gaining leads; social marketing is a tool to help brands build long-term relationships with their audience and interact with their online customers through sharing rather than selling information. To effectively utilize social media for your online marketing, you will need to create a strategy that implements consistency throughout all your campaigns. Posting at a specific time constantly, using a particular tone of voice or even responding to messages in a particular tone are some of the ways where that help you gain consistent results through social media pages.
Social media might seem like a simple marketing tool; however, every decision made follows a strategically placed marketing strategy. Individuals use social media to reach out to brands, have their inquiries answered and stay up to date with the brand's growth. In fact, most Atrium clients seek our social program to help create a strategy where customers can engage with the brand, build loyal relationships and communicate their needs to the brand.
Engineer Your Social Marketing System With Atrium
At Atrium Digital, we work on aligning your brand's core values with your social presence. Our marketing systems are engineered to provide our clients with consistent results and social growth in line with their target audience. Contact us today to schedule a one-on-one marketing system consultation.
Are you an innovator or leader in your industry? Then you should be sharing your many powerful insights and ideas about your field, as it can enhance your business's or brand's authority in the marketplace. At ATRIUM, we understand...
read more