As Mitch Compri would say, "we are currently living in a data-driven world." Mitch is not only the Founder and Principal of Atrium Digital, but he is also the original founder of several agencies and tech companies. He has excelled in the marketing industry for more than 20 years, and to this day, his motto is still "it's all about data." 
Working with multiple corporations and organizations, Mitch has passed on the knowledge that the majority of business owners base their decisions on data, whether that may be through different software, surveys, customer reviews or even Google analytics. Data is a crucial tool in the marketing field as it measures the engagement of your target audience and gives you insight into their behaviour. Search Marketing, Social Marketing and Online Advertising are marketing programs that play an essential role in your website's reach, which can be easily measured through Google Analytics. 
Google Analytics is a great tool to track how users engage with your website in real-time, but with unlimited raw data at your fingertips, it can get overwhelming. What are the most important KPIs you should keep track of? Do the KPIs align with your marketing goals? What metrics will help identify the growth of your business? 
As much as Google Analytics provides valuable insight on sales and revenue, it's also quite dense. Every business model has a distinct objective, and the success of each objective is measured through different KPIs. Read on to learn more about the most important Google Analytics KPIs and determine which metrics align with your business goals.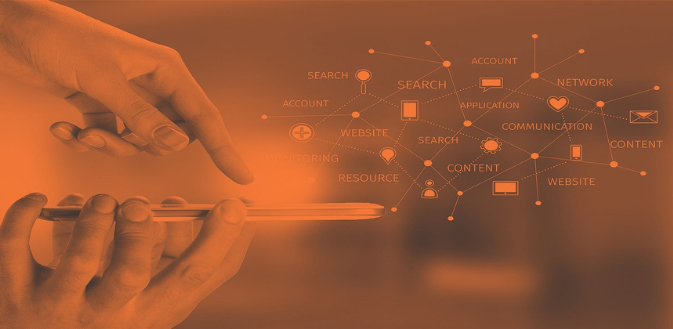 Align Analytics with Your Goals 
Since social marketing, search marketing, and online advertising funnel leads into your website, it's crucial to understand how each marketing program contributes to Google's analytics. Search Engine Optimization (SEO), for instance, can be measured through your website's organic search traffic, whereas online advertising, such as pay-per-click (PPC) campaigns, tracks which creative or landing page results in the most sales. Another goal you could be looking into is identifying what turns a visitor into a buyer, which can then be tracked via eCommerce traffic. Depending on your business goals, Google Analytics provides you with data to help you determine the success of your marketing efforts and establish your next step.
Google Analytics allows you to make decisions based on measurable KPIs, but for you to achieve consistent and successful results, you need to fully identify which data to track, how to measure the metrics and are they aligned with your business model or not. Data is only valid when it's relevant to your business goals, which is why you should have a set of clear objectives before diving into Google analytics.
Top KPIs For Your Business Model 
There are plenty of metrics on Google Analytics that can help you grow your business, including:
1. Speed of Website
Users visiting your website, whether through their mobile device or desktop, should not have to wait more than 3 seconds for your site to load. If your website's pages load slowly, your users will most likely leave your site and avoid revisiting it.
2. Conversion Rate
It's essential to measure the number of people who have viewed your site and have also taken action. The action can be filling out a contact form, sending an email, or even calling a phone number. Tracking the conversion rate helps you measure your marketing efforts as it shows you how many users are interested in your product or service and are looking to interact with you.
3. User Stats
User statistics are another important KPI to track as it shows you the bounce rate, mobile performance, time spent on site, etc. Tracking these metrics gives you a closer look into the user's behaviour and helps you answer questions like – where are customers spending most of their time on the site? What's the percentage of visitors who navigate away from your website? How well is your website performing on mobile devices? These questions will give you deeper insight into whether your website is aligned with what your users are looking for or not.
4. Demographics
Tracking user demographics is very beneficial to businesses who are looking to target audience through:
Location (country, city)
Age
Gender
Interests
Language
This tool will help align your target audience with the services or products your business offers and give you insight into whether your current marketing efforts target the correct customers.
5. Bounce Rate
Tracking the number of users that exit your website after viewing one page for a few seconds rather than navigating through subsequent pages allows you to identify how effective your content is. The bounce rate metric is an excellent indicator of your site's engagement and performance as it gives you a deeper insight into whether your viewers are interested in your content and/or design. After launching your website, you might find that you're not getting the performance you were hoping for, which can be caused by slow page speed, non-responsive pages, poor UX, etc. Tracking your bounce rate metric will help you better identify issues with your website and refine it for a better user experience.
Improving Your Site's Performance Requires Consistency
Google's algorithm has evolved over the years and will continue to change in the near future, directly impacting the performance of websites, which is why in our data-driven world, consistency guarantees success. No matter how well you initially set up your website, if you do not consistently optimize it according to the changing trends and challenges, you won't be able to provide your customers with the information they need.
At Atrium Digital, our team of experts carefully follows the trends and changes that happen across platforms and provide our clients with detailed reports displaying the effects of changes on their current website. Not only do we make sure that your website is curated for your target audience, but our experts also closely monitor Google analytics KPIs that are aligned with your marketing strategy and business objectives.
We aim to achieve a long-term partnership with our clients by providing them with consistent results and thorough analyses that help grow their business. Our marketing programs are tailored to every client's needs and are constantly refined to ensure steady and consistent results, no matter the challenges.
Are you an innovator or leader in your industry? Then you should be sharing your many powerful insights and ideas about your field, as it can enhance your business's or brand's authority in the marketplace. At ATRIUM, we understand...
read more