It's not uncommon for businesses to run some of their digital marketing in-house as it is more affordable and more accessible to manage than through a digital marketing agency, but is it valuable to run all marketing programs in-house?
This is a popular question that our marketing consultants often get from our partners as they wonder whether or not they should have an in-house marketing team. Business owners tend to think that having an in-house marketing team will lower their costs, increase the efficiency of their marketing efforts and give them complete control over their marketing strategies; however, that is usually not the case. Most business owners who have attempted to create a successful in-house marketing team face several obstacles, resulting in poor digital marketing strategies and low success rates.
Below are the top 5 misconceptions about how in-house marketing teams are more effective than partnering with a digital marketing agency.
Before hiring your next digital marketing agency, you should have a clear understanding of your business model. In order to find an agency that will help your business grow and provide you with consistent results, you need to:
Identify Your Business Goals
Identifying your business goals is the first step to achieving your desired results. By defining your objectives, you will be able to accurately measure your progress and make any necessary changes if needed. Depending on how big or small your business is, you can establish these goals for your entire company or for each department separately. Once you have your goals established, you will then be able to set your marketing goals.
Identify Your Target Audience
By identifying your target audience, you will have established an understanding of your ideal customers, who your competitors are and what core pain points you want to address with your products or services. When building your client persona, you will have a better understanding of how they like to communicate, what their demographic is and what their behaviours are, including their personality types and lifestyle preferences. This will help ensure that you communicate with the right audience at the right time.
Misconception #1: In-House Marketing is Cost-Effective
Hiring a digital marketing agency is often perceived to be more expensive than hiring an in-house marketing team; however, this is a popular misconception.
As a business owner looking to cut down on costs, you could start by hiring people to run the marketing department, but you will realize that in-house marketing programs require more than just a few employees. Running online advertising, social media pages, conversion rate optimization (CRO), search engine optimization (SEO) and creating artwork for each program takes more than a few team members to run successfully and efficiently.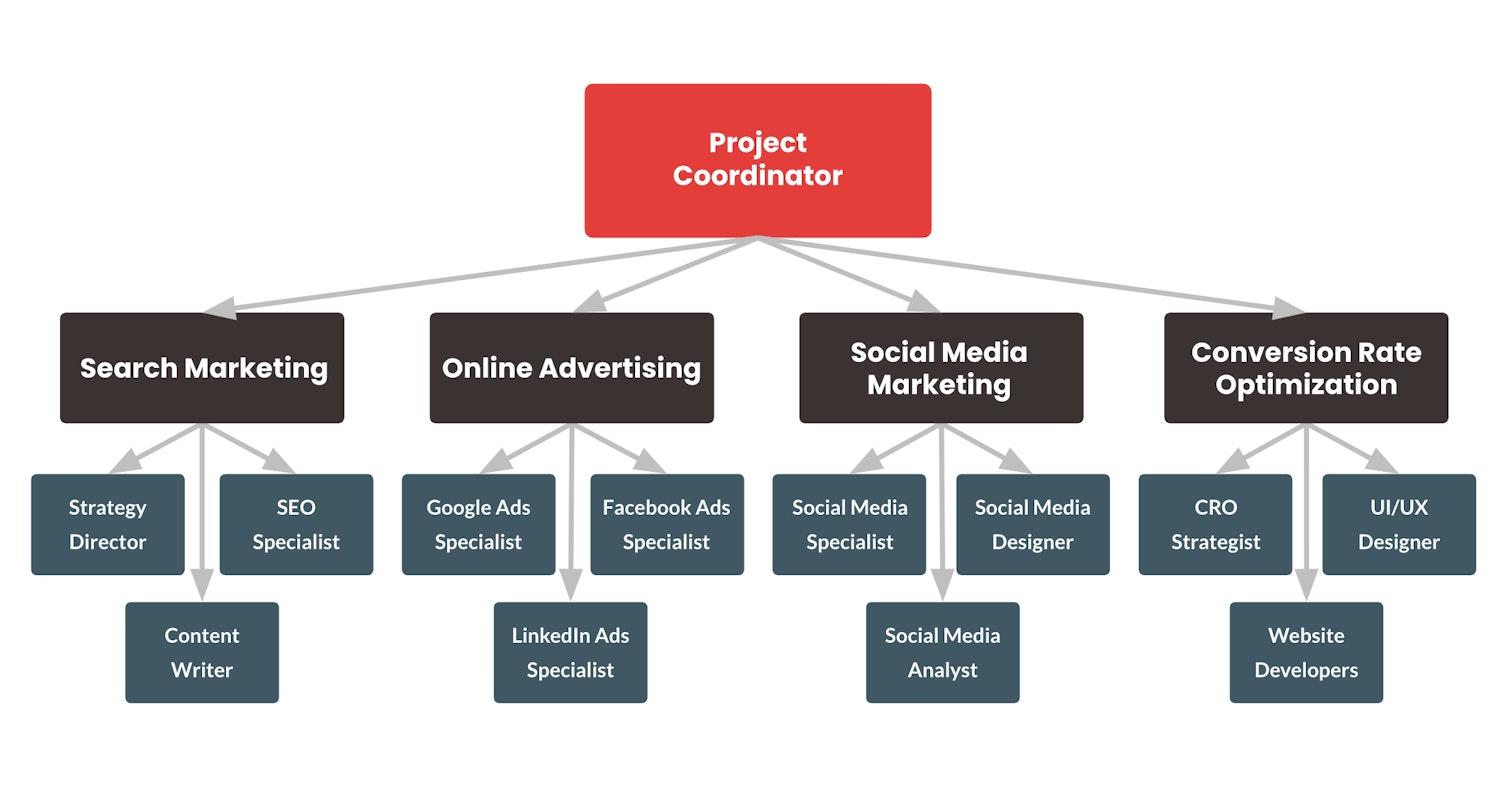 For many businesses in 2022 the marketing landscape is highly competitive and we often find that a team of even 12 specialized employees is needed in order to be competitive.
Fact: Partnering with a digital marketing agency is usually more affordable than hiring an in-house marketing team.
Misconception #2: Achieve Quicker Response Rate with In-House Marketing
As established in the previous point, hiring an entire in-house marketing team is quite costly, which is why most businesses opt to hire a few generalists instead of 12 specialists. This does cut down on the overall cost; however, it negatively impacts the response rate. With only a few employees juggling the responsibilities of at least 12 specialists, the response rate often plummets. In order to ensure that all your marketing opportunities are being met, you would need to either have a dedicated employee to respond to inquiries round the clock or purchase systems and tools to send an initial response.
Fact: Digital marketing agencies implement systems aligned with your marketing objects and prepare strategies that reach new audiences and beat the competition.
Misconception #3: Adapt To Changes Quickly with In-house Marketing
Since all marketing efforts are in-house, companies believe that their marketing strategies can easily be updated and quickly adapt to changes. In fact, given that most employees are solely focused on a particular brand, business owners tend to think that their marketing team is on top of new trends, changes and updates. Unless the business hires specialists for each marketing program the business has, its marketing team won't have the tools to stay updated as they should.
Fact: Digital marketing agencies focus primarily on current changes and trends on Google, Facebook, LinkedIn, Hootsuite, etc. With the constant change in the digital world, agencies will help your business adapt to trends and refine marketing objectives to tackle current and future challenges.
Misconception #4: Precise In-House Reports
Writing precise reports and offering a detailed presentation of what the numbers portray is a lengthy and time-consuming task for your marketing team, especially if your team runs several marketing programs at once. Your team's marketing efforts will be primarily targeted at creating artwork, writing content, editing posts, managing social media pages, creating ads, etc., which will keep them busy all day long. Reporting is often dismissed or presented poorly through in-house marketing, consequently providing you with inaccurate or incomplete results.
Fact: Digital marketing agencies hire more than one specialist for each marketing program, which allows them to fully dedicate their time and resources to create thorough and detailed reports to present to you at the end of each campaign. Specialists are not only responsible for creating reports, but they're also qualified and experienced in delivering reports and illustrating relevance throughout.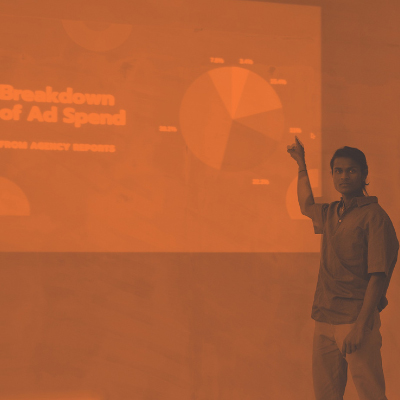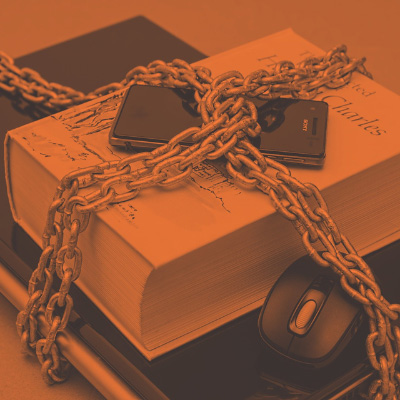 Misconception #5: Digital Marketing Agencies Withhold Information
It is, unfortunately, possible for some agencies to over-promise and under-deliver, or try to keep information from a client. Fortunately, it is possible to use trustworthy review sites like Clutch to gain confidence in the agency's honesty and results.
Fact: At Atrium Digital, we believe that transparency is a two-way street. We aim to work with our partners' marketing team and fill in the gaps where necessary, rather than entirely replacing the marketing department. Whether your business has an in-house marketing team or Atrium is fully running your marketing department, we build resilient marketing systems that provide you with consistent results. You can even check out our 5-star client reviews on Clutch!
Atrium Digital Marketing Agency
We believe that no matter the size of the business, partnering with a marketing agency is a must. Your business benefits from Atrium's 20 years of experience and vast knowledge in the marketing field, but they also have access to several specialists in more than one area of expertise.
Our engineered marketing systems are designed to provide consistent business results aligned with your business goals and your marketing objectives. Our team of experts engineer systems, build platforms and optimize routines to drive marketing growth consistently.
Contact one of our marketing system consultants today to further explore how Atrium can elevate your marketing efforts.
Are you an innovator or leader in your industry? Then you should be sharing your many powerful insights and ideas about your field, as it can enhance your business's or brand's authority in the marketplace. At ATRIUM, we understand...
read more