Is your marketing mix set up for success in 2023? If you lack dedicated resources designed to provide consistency, dependability and success, you're starting behind the rest of the pack. Digital marketing moves fast, and with businesses facing more demand to stand out, having the right marketing mix in place is essential for sustained growth and development. At Atrium Digital, we're proud to partner with clients across Canada, including Edmonton and Vancouver, to design custom marketing plans that allow you to achieve your objectives, rise to the top of your industry and lay the foundation for success in the future. Below, we'll cover some of the basics of structuring your marketing mix for 2023 and why it's important to partner with a digital marketing agency you can trust. Read on to learn more!
What is a "Marketing Mix"
When it comes to promoting your business, product, or service, it's crucial to have the right components in play to reach your target audience. In the simplest of terms, a marketing mix refers to any marketing tools that your company uses to reach your goals within a specific market. Every business' ideal mix will look different, and to meet the constantly evolving needs of your customer base, it's important to maintain an adaptable strategy that can be customized as needed. Your marketing mix should always factor in the general "4Ps" of business: product, promotion, price, and placement. With these four principles in mind, you and your marketing partner can create a tailored plan that delivers results as intended.
Why Do You Need a Marketing Mix?
Marketing mixes keep your promotion and reach fresh, allowing you to consistently collect and analyze data that inform your short and long-term strategies. A well-developed strategy not only helps you reach your customers but also helps build your brand, become more competitive and increase profitability across all channels. To ensure your marketing mix is as refined as possible, you need to have a strong understanding of your customer base, your unique selling proposition, and what your competitors are doing to edge their way to the top. Without using proven strategies, you leave your company vulnerable to the whims of the market and susceptible to falling behind where it matters most. Partnering with an experienced digital marketing firm like Atrium gives you access to the tools, analytics, and mix components such as: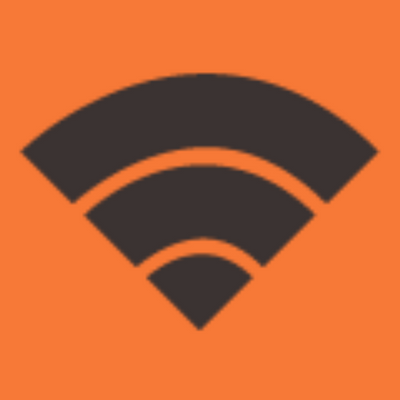 Online Ads
Online ads are about far more than throwing money at Google and hoping for the best result. A refined ads strategy knows where the right people are looking, how to reach them, and how to direct them where you need to go. Having a dedicated plan means making sure your budget is as effective as possible, that your ads achieve their objectives and that you can pivot as needed based on constantly reviewed data.
Conversion Rate Optimization
Conversion Rate Optimization, often referred to as CRO within the marketing industry, is designed to do exactly what its name implies: optimize your conversion rates. CRO is a holistic approach that uses intense data rankings and analysis to identify what areas of your website and marketing mix need improvement or enhancement to garner your objectives. Using tools like heat mapping, UX testing, A/B testing and more, your marketing strategists can uncover the data you need to succeed.
Website Design
If it's been a few years since you've retooled your website and ensured that your current design can perform to the best capacity, it's time for an upgrade. Mobile UX and streamlined navigation across all platforms are no longer niceties but have become necessities in today's market. Developing a custom site that's adaptable to your unique needs, current and future objectives and compliant with the current standards of today is a must!
Search Marketing / SEO
Content is crucial to reaching your audience, and our search marketing program is designed to provide tailored deliverables such as blogs, landing pages, and renewable web content that ensures that Google and other search engines know your business is legitimate, as well as a leader within your field. With carefully sourced data driving dependable traffic, SEO superiority, and results that provide quarterly dividends you can trust, you'll be set for long-term success.
Content Marketing
It's no secret that content is king, and to stay on top of thought leadership in your industry, you need to make sure your message is being heard. Content marketing ensures that your voice is broadcast in the right venues and across the right medium. Content marketing integrates content planning and the production and distribution of blogs, videos, graphics, podcasts and more.
Designed for Consistency: Meet Atrium Digital
When it comes to implementing a marketing mix, your marketing partner is paramount. At Atrium Digital, we know that consistency is one of the most important determiners of long-term success. With over 20 years of award-winning experience and a client portfolio that spans multiple sectors across Canada, including Edmonton and Vancouver, Atrium is proud to partner with industry leaders to provide long-lasting marketing results you can trust.
View our portfolio here and contact us today to learn more!
Are you an innovator or leader in your industry? Then you should be sharing your many powerful insights and ideas about your field, as it can enhance your business's or brand's authority in the marketplace. At ATRIUM, we understand...
read more