In the modern digital marketing landscape, the term "user experience" (UX) gets thrown around the same way countless other buzzwords do. Unlike fluffier phrases, however, solid UX practices play a crucial role in generating consistent results in all areas of your marketing strategy. From your website and advertising's overall appearance to your customer's experience using your eCommerce platform, all digital marketing should give your audience a positive experience with your brand and motivate them to continue their buyer's journey.
Despite its importance, many business owners (and even some marketing professionals) don't fully understand what UX is or how it can positively or negatively impact your digital marketing strategy. Read on to learn more about what exactly user experience is, as well as how you can leverage UX practices to generate consistent results for your business.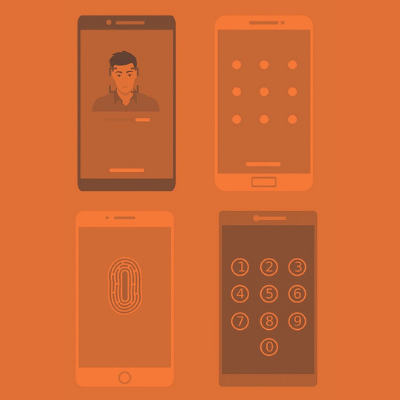 User Experience: Everything & Everywhere
The Nielsen Norman Group defines user experience as "all aspects of the end-users interaction with the company, its services, and its products." In other words, any interaction your business has with a potential customer affects their overall experience with your brand.
It seems common sense, but it's also easy to lose sight of how many areas of digital marketing contribute to user experience. How your website and advertising looks and feels? UX. How quickly your website loads? UX. How easy it is for your audience to find the information is looking for?, UX. How your eCommerce platform meshes with the rest of your online presence? You guessed it, UX.
In digital marketing, every aspect of your online presence contributes to user experience. To have consistently good UX, businesses must seamlessly merge the services of multiple disciplines, including engineering, marketing, graphical and industrial design, and interface design.
Making a Lasting Impression
It's easy to see that user experience is everywhere, but why does it matter? Do your potential customers really care about how your marketing looks, or how easy it is to find information on your products? A surprising number of organizations across all sectors seem to take an "if you build it, they will come" approach to their digital marketing, with little attention paid to how their customers will interact with their content.
Consider an in-person sales pitch. No matter your industry, it's crucial to make a good first impression, ideally communicating your value proposition and an overall impression consistent with your brand and the services it offers. The conversation will have a natural flow; your potential customer will have no trouble getting answers to their questions, and your salesperson will be able to guide them steadily towards making a purchasing decision.
When marketing professionals talk about user experience in digital marketing, we are talking about precisely the same thing. Good digital marketing will consistently make a positive impression in the same way a successful pitch will. Potential customers will be met by marketing material that answers their questions and meets their needs, whether they discover your brand through Google, advertising on a social media platform, or by visiting your website directly. A solid UX strategy will enable your business to consistently make a positive impression on your audience, transforming your digital marketing into an avenue for growth.
Still not convinced? Consider the times we live in. In an era increasingly defined by conducting business remotely, digital marketing is poised to replace in-person events, trade shows, storefronts and other traditional marketing methods. With no firm timeline for returning "back to normal," organizations need to find different, equally effective ways to interact with customers. At its core, UX practices aim to make digital interactions between businesses and their audience as positive as possible. There has never been a better time to get started with user experience-focused strategies in your digital marketing.
How to Get Started
UX is a multi-faceted, multi-disciplinary practice requiring expertise in all aspects of digital marketing. Everything from the written copy on your website to the design of your site and web advertising – even how and where you display in Google searches – can positively or negatively impact how potential customers view your business. More importantly, UX has been repeatedly proven to have a profound impact on customers' purchasing decisions.
Getting started can feel overwhelming. However, like any other marketing practice, it starts with your audience. Developing audience personas will help you identify what needs your potential customers have, and how your business can meet them through your marketing.
When looking at your website, here are several factors to consider when developing your UX strategy:
Does the website's design reflect our brand? Is it consistent with our other marketing material?
Is our website easy to use? Does its navigation make it easy for potential customers to find what they're looking for?
Does our website support our customers' buyer's journey? Is there a clearly defined path to conversion points?
The answers to these questions will help guide your organization's UX efforts, and give you areas of potential focus as you continually improve your online presence.
UX-focused marketing strategies require careful planning, attention-to-detail, and excellent execution to maximize ROI and generate growth for your business. Whether you choose to tackle it yourself or enlist the help of a digital marketing agency, a solid user experience has the potential to deliver consistent results that will allow your business to reach new heights.
Looking for a Digital Marketing Agency?
With over 20 years' experience in the industry, Atrium Digital offers a unique approach to achieving consistent results for a wide range of clients. Our Marketing Systems Engineering approach allows us to build platforms and optimize routines to help our clients attain consistent marketing results, allowing them to prepare for growth and invest in their business with confidence.
Contact us today to learn more about how Atrium can help your business build a reliable digital marketing system.
Are you an innovator or leader in your industry? Then you should be sharing your many powerful insights and ideas about your field, as it can enhance your business's or brand's authority in the marketplace. At ATRIUM, we understand...
read more