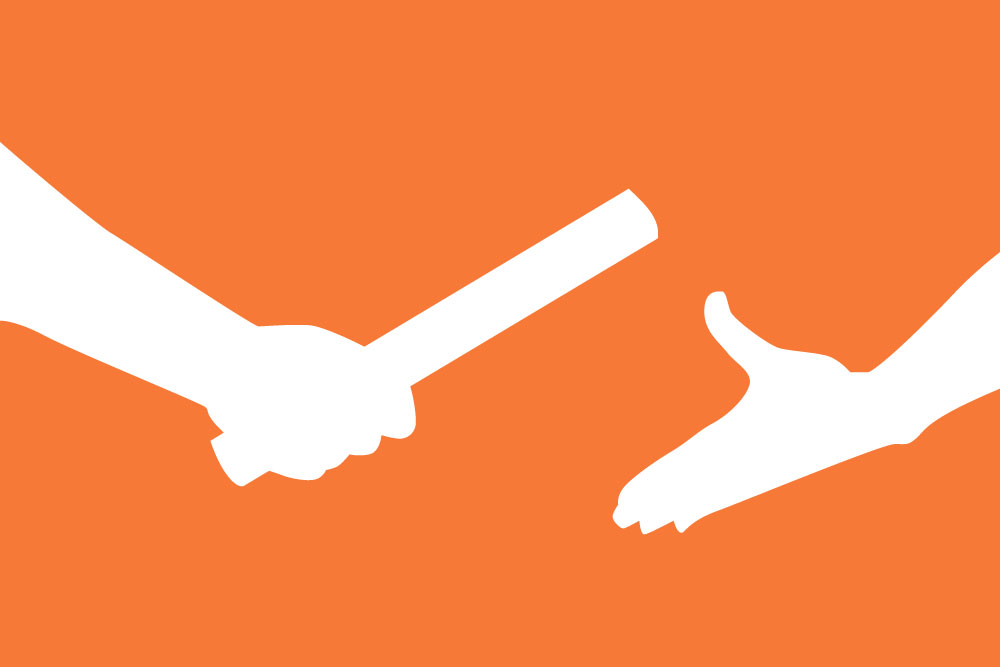 Make no mistake: the Google Analytics 4 update is a big one.
In-development since 2017, GA4 is the third major overhaul of Google's Analytics suite. With well over 29 million websites using Analytics today, this update will impact how many businesses and marketers track their website's performance, measure marketing ROI, and more.
If you're a marketing professional who has been following the rollout of Google Analytics 4, you likely have many questions about how this update will affect your practice. An update of this scale can affect everything from your digital marketing strategy to your daily routine. To help get you started, you'll find everything you need to know about the Google Analytics 4 update below, as well as frequently asked questions and tips for preparing for the transition.

Why the Event-Driven Data Model Matters
Google Analytics 4 is fundamentally different from previous versions primarily because of its event-driven data model. To understand why this update is important, it's essential to understand how web analytics have been measured in the past.
Up until now, web analytics (including Google Universal Analytics) assumed that all websites are made up of pages that loaded every time they were viewed. Working off this assumption, analytics tools group these page views into sessions every time they detect a "break" longer than 30 minutes. Using this session-based data (gathered from cookies), marketers can use reports to calculate time on site, time on page, bounce rate, pages per session, and more.
Obviously, modern web analytics is much more complicated than that, but the vast majority of metrics used by marketing professionals are derived from this simple model. The problem? This model is no longer universally applicable.
Although many websites (including ours) are still made up of unique pages that load every time they're viewed, mobile and single-page apps and sites are becoming increasingly common. Metrics like "page views" and "sessions" don't readily translate to these types of pages, and are extremely difficult to measure in a session-based framework. Especially with complex, modern sites, analytics can't meaningfully describe and quantify user behaviour with a traditional page-view-centric approach.
Google's solution to these challenges is the event-driven data model. Instead of using page views as the foundation of data-gathering, GA4 uses a flexible "Events" system to gather user behaviour data. These Events can be used to track a wider variety of different metrics on both traditional websites (including the bread-and-butter metrics marketing professionals have relied on for years) and cutting-edge single-page apps. No matter what your organization's website looks like now or in the future, Google Analytics 4's new data model will be able to gather and provide meaningful insights into your site's performance.
Preparing for a Cookie-Less Future with GA4
GA4's other key differentiating factor is its use of machine learning to group user data. In the past, analytics tools have relied on cookies to pull information on user behaviour. However, rising user privacy concerns have resulted in increased use of cookie blockers, as well as legislation regulating how and when data can be gathered and used. In short, cookies are becoming less useful for gathering data over time, and marketing professionals will eventually need other ways to collect and quantify information about user behaviours.
Google Analytics 4 event-driven data model uses cookie-less event lifecycle tracking tools to record user interactions. Using machine learning, GA4 intelligently "fills in the blanks" to provide all of the information that used to be found in cookies and more. In fact, GA4's cookie-less tracking systems are able to piece together data across multiple devices, allowing marketers to track their audience's interactions across desktop and mobile platforms. This is potentially huge; by leveraging Google's machine learning, marketers will be able to understand their audience across multiple sessions from multiple devices, giving a complete view of their unique buyer's journey and providing invaluable insight.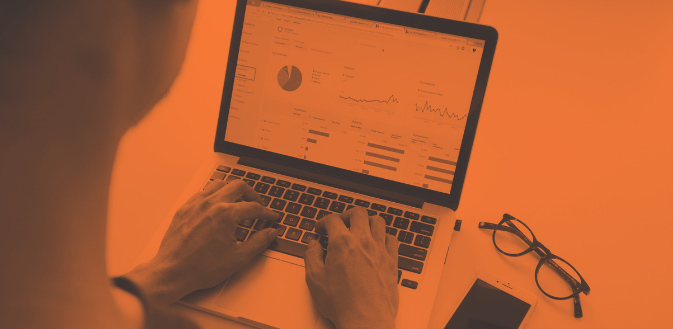 The Benefits of GA4 for Your Digital Marketing
As an agency with a data-driven, engineered approach to digital marketing, it's probably no surprise that we're excited to have a plethora of new tools to leverage into consistent results for our clients. However, Google Analytics 4 also offers business owners and marketing professionals numerous benefits, including:
Cross-Device Buyer's Journey Management. Marketers will be able to measure user behaviour across multiple sessions, using multiple devices, providing a comprehensive analysis of their buyer's journey.
Cookie-less Future-Proofing. With data gathered from cookies becoming less useful and complete, GA4's cookie-less approach will allow marketers to continue to leverage insights from their website into the future.
Smarter Insights Mean Better Marketing ROI. Google's machine learning and AI integration will allow marketers to make better-informed decisions about their marketing strategies. AI will now be able to track trends and calculate advanced metrics like churn probability, leading to more detailed results analysis. In turn, marketing professionals will be able to use this data to make the most of their budgets and better demonstrate marketing ROI.
Customer-Centric Measurement. In the past, analytics measurement has been forcibly segmented by device or platform. With Google's AI intelligently filling in the blanks, marketers will be able to better understand how individual customers interact with their site. This customer-centric approach will help us better cater to customer needs, and design web experiences that satisfy them.
Making the Switch – Frequently Asked Questions
While Google Analytics 4 promises numerous long-term benefits for organizations, transitioning from previous versions is proving to be a challenge thus far. Unfortunately, Google Analytics 4 is not compatible with Google Universal Analytics. Because the way the two versions collect and compile data is fundamentally different, transitioning to GA4 will require extensive setup time and configuration, comparable to starting from scratch in some situations.
Working with our clients to prepare for the transition to GA4, here are the most common questions we've encountered so far:
"Do I have to switch to GA4?" Not yet. Universal Analytics will continue to function normally for the foreseeable future. However, bear in mind that UA will no longer be updated by Google, and will eventually become obsolete as digital marketing strategies evolve. Similarly, we anticipate most third-party plugin developers to discontinue support for UA in the near future. Finally, Google has removed the option to create new UA accounts for new and existing sites; if your organization is looking to add analytics to a new web asset, you'll effectively have to make the switch.
"Will my UA data, goal-tracking, and reports be available in GA4?" Unfortunately, no. Because Google Analytics 4 uses an entirely different model for collecting data, Universal Analytics data, goal-tracking, and reports will be incompatible. Running UA and GA4 simultaneously for at least a year may provide the best balance between maintaining historical data and continually gathering new insights.
"Will my third-party tools and plugins work with GA4?" As of now, unknown. Because GA4 is fundamentally different from Universal Analytics, we anticipate some hiccups with third-party tools and plugin functionality. However, Google's forthcoming GA4 API will give product developers the tools they need to make their products fully compatible with Google Analytics 4. We expect developers to make any required updates a top priority.
"Can I run both GA4 and Universal Analytics on my site?" Yes! We encourage all current users to run UA and GA4 in parallel for one year to promote a smooth transition. Our preliminary testing has shown that simultaneously running UA and GA4 has almost no effect on a website's speed or performance.
"When should I make the switch?" Current UA users can start the transition to GA4 whenever they like. As noted above, we encourage current UA users to run both versions of Analytics simultaneously for one year to ensure a smooth transition with no loss of historical data. This way, you will be able to maintain your current analytics reporting and tracking while future-proofing your digital marketing strategy and measurement.
While Analytics 4 is meant to ultimately replace previous versions of Analytics, it is also critical for organizations to preserve their past marketing data and ensure Analytics 4 is integrated into their strategies successfully. Whether you tackle it in-house or enlist the help of an experienced digital marketing agency, ensure that careful planning is in place to ensure a smooth transition to GA4.
The Cutting Edge of Marketing Performance with Atrium Digital
With over 20 years' experience in the digital marketing landscape, Atrium Digital has a proven track record of delivering consistent marketing performance for its clients. Our Marketing Systems Engineering approach allows us to seamlessly incorporate new tools into our digital marketing programs, keeping our clients on the cutting edge of digital marketing strategy, execution, and results.
Contact us today to learn more about our digital marketing services.
Are you an innovator or leader in your industry? Then you should be sharing your many powerful insights and ideas about your field, as it can enhance your business's or brand's authority in the marketplace. At ATRIUM, we understand...
read more