Across all industries and sectors, marketing plays a vital role in attracting new customers, retaining existing clients, and driving sustainable long-term growth. Businesses that consistently prioritize marketing are more likely to see results from their efforts; like anything else, if you put in the work, you'll reap the rewards.
One of the best ways to ensure consistency in your marketing is to develop and execute a detailed marketing plan. Not only will this keep your efforts on-schedule and on-track, but it will give your marketing a strategic direction and measurable goals. While most companies understand this requirement, many don't know how to move forward. Even if the understanding is there, many business owners struggle to find the time or human resources to execute effectively. A marketing agency can solve this need, providing the expertise to produce effective marketing for your business.
In today's digital marketing landscape, things move quickly. A digital marketing agency can help you navigate the competitive digital marketplace and produce consistent results for your business. Read on to learn more about how a digital marketing agency can drive performance and foster long-term growth.
1. Marketing Agencies Offer Stellar ROI
One of the reasons for the stigma surrounding the cost of digital marketing agencies is the antiquated "billable hours" structure that dominated the field in the past. Under billable hours models, agencies can charge you for whatever they deem to be "work" for your business, sometimes leading to "Mad Men" -esque budget increases and overcharging. In addition to giving agencies a poor reputation, this model also makes it difficult for businesses to budget for marketing costs and demonstrate consistent ROI to stakeholders.
However, recent years have seen the rise of retainer-based cost structures, making it much easier to determine the cost of your marketing efforts, calculate ROI, and more. While the $3000-$5000 monthly fee a typical agency charges may seem like a large number, the services agencies provide (including graphic design, web development, marketing program management, SEO/keyword research, content marketing, data analysis, and more) are highly valuable.
By hiring a digital marketing agency, you're hiring a team of dedicated specialists, each with their own area of expertise. Typical agencies consist of Marketing Strategists, Project Managers, Content Creators, Data Analysts, Web Development Specialists, and more. Finding a marketing generalist with all of these skill sets is hard enough, let alone one whose salary will fit within a typical business' payroll budget. Assuming the agency you choose has a proven record of success, it's also safe to assume that a team of highly focused specialists will be able to provide more value for your organization than any individual.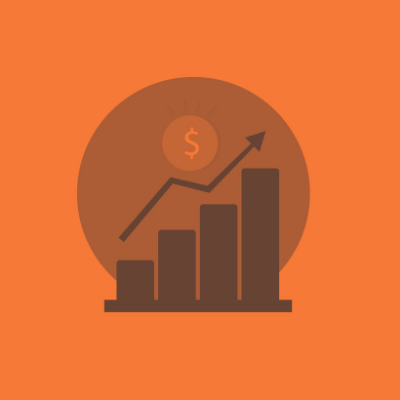 2. Marketing Agencies Keep Your Digital Strategy Up-to-Date
While its rise isn't exactly "breaking news" anymore, digital marketing is becoming increasingly important to your business' overall strategy. Especially in light of COVID-19, digital marketing is poised to replace many traditional marketing tactics, especially those requiring in-person contact. Even when life begins to "return to normal," your potential customers will continue to expect real-time access to information to make buying decisions quickly and easily.
In order to keep up with customer needs, businesses will have to have a modern digital marketing strategy. Although every organization and industry has unique requirements, most companies can reap the benefits of high-performance website development, search marketing, online advertising, or conversion rate optimization programs. Agencies offering these programs specialize in these areas and keep their practices up-to-date to remain competitive in a crowded agency landscape. When you work with an experienced digital marketing agency, you can rest assured that their team of specialists will utilize modern marketing tactics to drive results for your business.
3. Marketing Agencies Keep Your Payroll Costs Down
When faced with a new business need, many owners' instinctive reaction is to hire a new employee. Further, many business owners have the perception that hiring an outside agency is far more expensive than hiring in-house staff. However, the numbers rarely confirm this bias; in most cases, hiring in-house staff can be more costly than hiring an agency.
In addition to a marketing professional's base salary, consider the other added costs associated with hiring a new employee. These could include recruitment and training expenses, payroll taxes, health insurance, retirement plans, vacation, sick days, and more. According to Investopedia, the real cost of hiring an employee can be up to 1.4 times greater than their base salary.
Despite common perceptions, hiring a new employee can ultimately end up costing companies more than hiring an agency. While there are benefits of retaining marketing professionals whose sole focus is on your business, cost shouldn't be considered one of them.
4. Marketing Agencies Allow You to Focus on Other Areas of Your Business
Many business owners and entrepreneurs have adopted a "do-it-yourself" mentality, often with good reason. In the early days of starting a business, it can be extremely beneficial to do as much as you can in-house (and is sometimes necessary to keep the company afloat). However, as much as you can save financially by taking the DIY route, the one thing you can't save is time.
With the amount of information available today, it is absolutely possible for an individual to gain enough knowledge to execute a digital marketing strategy successfully. However, the time involved in learning the necessary skills makes it nearly impossible to do it all yourself. Digital marketing can have a steep learning curve. Any business owner who attempted to understand and execute everything on the fly would be left with no time to actually run their business.
As noted above, with digital marketing technology and tactics constantly changing, enlisting a team of specialists who are dedicated to keeping pace with current strategies and trends is an effective way to keep your practices up-to-date without sacrificing other areas of your business. This is one of the key benefits of working with a digital marketing agency: they allow you to know your marketing is optimized for generating consistent results while you focus on other areas of your business operations.
Atrium: Digital Marketing Engineered for Consistency
With countless digital marketing agencies offering their services, it can be difficult to choose the right one for your business. Every business has unique needs; however, across all industries and sectors, business owners and marketing professionals alike seek consistent performance from their digital marketing strategies.
Atrium Digital's unique approach to digital marketing is engineered to provide consistent results. Through Marketing Systems Engineering, we provide high-performance marketing programs that generate traffic, leads, and sales that our clients can rely on. While many agencies today focus on one-off campaigns or short-term tactics, we're committed to adding value to your organization over time through effective marketing systems that generate consistent performance.
Looking for a Digital Marketing Agency?
Contact us today to learn more about Atrium Digital's systems for generating consistent digital marketing results.
Are you an innovator or leader in your industry? Then you should be sharing your many powerful insights and ideas about your field, as it can enhance your business's or brand's authority in the marketplace. At ATRIUM, we understand...
read more