If you've worked in digital marketing for any length of time, you undoubtedly know that it's constantly evolving. As professionals, we have to change and adapt along with it, incorporating new knowledge and refining our approach to help our organizations stay ahead of the curve. In today's highly competitive landscape, the best marketers prioritize continually adding to their knowledge base, ensuring they're on top of current industry trends and best practices.
Today, there are near-infinite resources available for marketers looking to refine their skills or learn more about their practice. For busy professionals with limited time, it can be overwhelming to even know where to begin! To help get you started, you'll find four essential skills for digital marketers to focus on below.
HubSpot
Marketing professionals are busy people! The ability to manage all your marketing efforts in one place saves time, keeps you organized, and allows you to monitor every aspect of your strategy quickly and efficiently. HubSpot's complete range of products and services makes it one of the best all-in-one solutions available today.
HubSpot offers complete solutions for every aspect of your business' marketing, sales, and customer service processes. Even if your organization already has dedicated tools for parts of your marketing strategy, HubSpot readily integrates with over 400 apps and services. HubSpot Academy also offers comprehensive training in all aspects of digital marketing to help you grow as a professional and improve your practices. No matter what your inbound marketing mix needs, HubSpot has functional, scalable solutions built into its platform.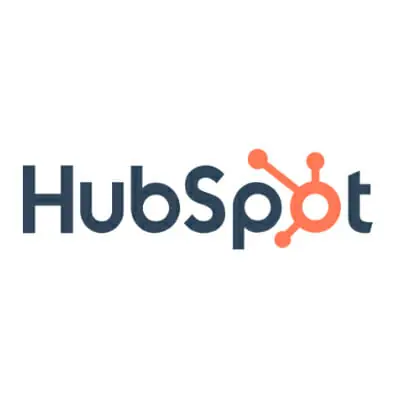 Google Analytics 4
Google Analytics has long been the industry standard for tracking any website's metrics. With the latest Google Analytics 4 update and flexible Event-Driven Data Model, the platform remains poised to be a powerful tool for marketing professionals for years to come.
Across all industries and sectors, digital marketing professionals rely on Google's free platform for tracking all aspects of their organization's web performance. While the sheer amount of data may be overwhelming, Google also offers comprehensive training resources through Google Analytics Academy to help you understand performance metrics and make data-driven marketing decisions. Not only does Google provide the tools you need, but they also provide the knowledge and resources to analyze and improve your marketing strategy over time.
Yoast
Yoast remains one of the most popular and useful plugins for WordPress sites, working seamlessly with both Gutenberg and the Classic editors.
Yoast helps marketers and SEO specialists optimize content for search engines, assisting in choosing cornerstone content, focus keywords to help you rank better in searches, create individual content URLs, and manage internal links for an additional boost. The plugin also gives each of your pages a Flesch Reading Ease score to evaluate page readability across your site. Best of all, bi-weekly updates reflecting Google's latest algorithm changes keep your SEO practices up-to-date at all times.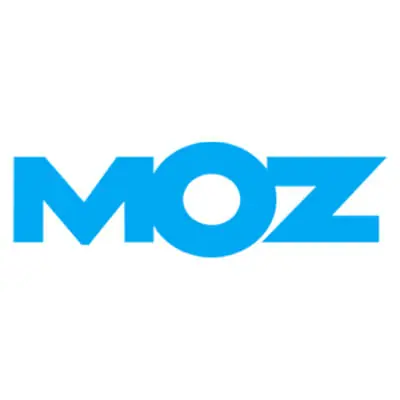 Moz
Moz offers free and paid SEO tools that can help with nearly any digital marketing strategy. Their Keyword Explorer is invaluable for keyword research for any content or search marketing program, while MozBar provides instant metrics while for any page or SERP within your browser. Depending on your organization's needs, Moz provides the tools to easily perform site audits, keyword research, and monitor your (and your competition's) search engine rankings.
Hootsuite
Running an effective social media program without management and scheduling tools is almost impossible in 2021. While there are tons of excellent solutions available for every type of business and requirement, Hootsuite remains the industry standard for enterprise-level social media management.
Marketing professionals can use Hootsuite to track the nearly every aspect of your social content's performance. It can even calculate ROI and conversions itself, saving you time and effort when preparing reports. It also features robust tools for tracking public conversations about your brand or specific subject matter. With plans ranging from $29 to $599 monthly, users can select the right Hootsuite plan to support their social media efforts, no matter how large or small.
The Right Tools for the Job
When choosing the tools to support your digital marketing efforts, always consider how they will work with your company's structure, marketing strategy, and overall business objectives. There are plenty of tools claiming to be the "right" choice for your business, but only you can determine how a tool will integrate with your existing workflow. Ultimately, the tools you choose should complement your existing practices while supporting every aspect of your marketing mix..
However, simply having the right tools isn't enough to achieve marketing success. Organizations need a reliable strategies and systems in place to achieve consistent results from their digital marketing programs. Rather than focusing on the short-term with one-off campaigns, creating or investing in a reliable marketing system that allows you to achiever consistent performance will allow you to invest in your marketing efforts confidently.
Are you an innovator or leader in your industry? Then you should be sharing your many powerful insights and ideas about your field, as it can enhance your business's or brand's authority in the marketplace. At ATRIUM, we understand...
read more