Your website, much like your storefront, is one of the first places potential clients will interact with your business. If there are issues on your website, customers may be less inclined to browse your site further and convert into sales or leads. A website audit can assist your company in "cleaning up" these potential deterring issues. Or if you're in the beginning stages of planning a new digital marketing campaign, a website audit is the first step you should take. An audit can provide you with valuable information regarding your site's performance. At Atrium Digital, our team can assist you in developing a reliable engineered digital marketing strategy that brings you results. Below we'll discuss the ins and outs of website audits and why Atrium Digital uses them before implementing a marketing program that works for your business. Continue reading to learn more.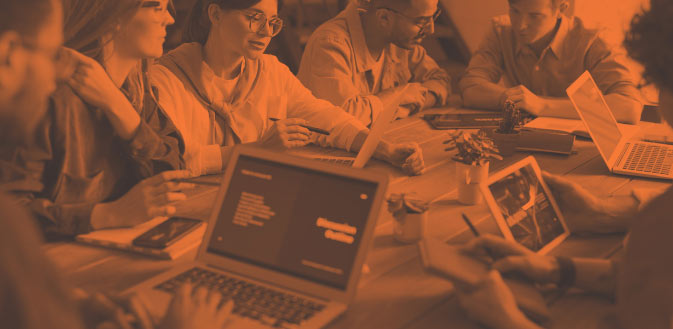 What is a Website Audit?
A home renovator wouldn't start removing walls from a project without first assessing the home's blueprints and foundation. In that same regard, a digital marketer shouldn't attempt to implement new marketing strategies and plans without conducting a website audit first. Any business looking to improve the quality and quantity of online traffic to their site should perform a website audit.
An audit is much like a doctor's appointment for your website. It examines the performance of your website and can determine whether or not it is optimized to achieve your traffic, lead conversion, and brand awareness goals. More specifically, a website audit assists digital marketers in locating potential areas of improvement, conducting keyword research, and creating optimization schedules to prioritize quick wins.
How Does an Audit Help My Site?
A clear example of where an audit may be useful is for ensuring your website is up to the standards of Google; which is one of the most common marketing channels online today. Over the years, Google's algorithm has dramatically changed. The algorithm is now more complex than ever and primarily focuses on a website's quality and relevance to particular search queries. Your website can be keyword stuffed and backlinked to the brim, but that won't necessarily help your site organically rank higher. It might sabotage your website's ranking capabilities as a whole. To rank high organically in Google, your business's website needs to demonstrate significant E.A.T. (experience, authority, and trustworthiness), relevancy regarding search queries, and meet modern technology standards and UX (user experience) best practices. In conjunction with all those factors, your website also needs to be optimized for mobile devices. If your website performs poorly on mobile, it's come to our attention that your site may be penalized or even de-ranked.
Google's ever-changing algorithm considers a range of variables, which makes a website audit necessary to ensure your site continues to rank high in search. With regular algorithm updates happening throughout the year, auditing your website assists you in maintaining alignment with Google's practices. Audits also help your business assess the efficiency and viability of your site. That, in turn, can provide your business with opportunities to grow your brand awareness, sales, and leads online.
How Does Atrium Digital Conduct an Audit?
Partnering with Atrium Digital for your online marketing programs can significantly improve your website's traffic, lead generation, and brand awareness. Before we tailor our marketing programs to suit your business, our first step is to conduct a website audit; that way we know exactly what opportunities and challenges we are working with. When our team at Atrium Digital begins looking into your website, there are a few steps we follow and some plugins we use to assist our auditing process.
We first analyze what content management system your website is built with. We use plugins to determine the hosting program of your site. Then we can decide if we need to migrate your website to a better hosting platform such as WordPress.
Next, we check the HTTPS status. This is the little lock icon in the URL bar of your website. This SSL (Secure Sockets Layer) certificate determines whether your site is up-to-date on its security (i.e. out of date = "http://" vs. up-to-date = "https://") and whether or not it's safe for users to access.
After that, our team browses your website to determine its mobile responsiveness. This is a relatively easy issue to resolve but, as mentioned previously, an important one for Google's algorithm.
Then, Atrium Digital will dive into your website to determine how Google itself is looking at your website. That means we will use programs like UberSuggest, and SEMRush to discover the number of keywords your website is ranking for, the site's domain authority, and the comprehensive analytics of your website. It's important to note that a healthy website will likely be ranking for thousands of keywords but may only have a domain authority grade of 35-40 out of 100.
Finally, our team will compile a Digital Health Checklist for your business that outlines the opportunities for growth your website has and some of our recommendations for improvement. From there, we can determine the best digital marketing strategies for your business and tailor and fit our programs to your unique needs.
Additional Website Audit Tips
Outside of Atrium Digital's website audit, other factors can impact your website's ranking and domain authority that your business should be aware of. It would be best if you resolved technical errors such as the following to maintain the usability and authority of your site:
XML Sitemap Status
Site and Page Load Speed
Broken Images and Links
Improving and preventing the above issues can give your website a boost in Google's algorithm and increase UX. By doing so, you increase the likelihood of your website garnering more engagement, leads, and sales.
An Engineered Approach to Digital Marketing
Atrium Digital has over 20 years of experience in digital marketing. Our track record is proven to deliver consistent results for our clients. At Atrium Digital, we have a unique engineered approach to marketing strategies to keep our clients on the cutting edge of digital marketing. Our team's combined experience has allowed us to approach marketing with a modern perspective. We use our marketing systems engineered method to provide our clients with repeatable routines and consistent results.
Contact us today to learn more about improving your business's website and digital marketing strategies.
Are you an innovator or leader in your industry? Then you should be sharing your many powerful insights and ideas about your field, as it can enhance your business's or brand's authority in the marketplace. At ATRIUM, we understand...
read more