There are a wide variety of reasons your company may want to redesign its website. Its navigation may be confusing, its design may be showing its age, or maybe it's time for a rebrand to signify a new chapter in your business' history.
While website design is exciting, it can also be overwhelming. A multitude of factors go into a successful website redesign; above all else, however, a detailed, thoughtful plan is required to make your next web development project a success. To help get you started, here are five steps to planning a successful website redesign.
1. Understand Your Existing Site
Before you can start planning your redesign, it's essential to gain a thorough understanding of your existing web presence. Whether you're tackling your website using your in-house team or enlisting the help of an experienced agency, knowing your starting point is the first step to determining what you want in the result.
During this stage, you'll need to analyze every aspect of your site. This goes much deeper than colour pallettes and design choices; when analyzing your existing website, metrics like site traffic, bounce rates, and conversion require just as much (if not more) consideration. Further, user experience (UX) characteristics like site mapping and accessibility should also be considered, as well as asset management and other "under-the-hood" aspects of your site. Tools like Google Analytics and HotJar are absolutely essential in determining how users currently interact with your website, and will give you a great deal of insight into potential areas of focus throughout your redesign.
2. Set Your Goals
At its foundation, all marketing is goal-oriented. Like any other marketing activity, it is critical to define how a website redesign will support your business's broader objectives.
Think about the specific, measurable goals you're looking to achieve through your redesign. While researching your current site, you likely came across several potential areas of improvement. For example, many older websites suffer from slow loading times, or high bounce rates. Maybe your contact page is seeing very little traffic, or the site isn't ranked very well in Google.
When setting your goals, consider how changes in your website's metrics will impact the business. For example, lowering your bounce rate means that customers are spending more time on your website, meaning they see to more of your organization's messaging and calls-to-action. Similarly, a good-looking, easy-to-navigate site will be ranked higher by search engines, leading to an increase in traffic and (hopefully) more leads. Your goals should not only give the redesign direction, but should also tie the website's performance back to the business as a whole.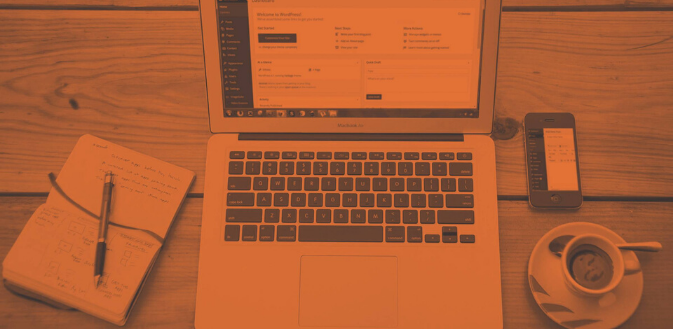 3. Create a Plan
With concrete goals in place, it's now time to start developing a strategy to achieve your targets.
Throughout the planning stage, you'll determine how your design will improve your website's performance. It's not just about picking the right colours! Every design decision should be made to support one of your established objectives.
There are numerous ways to tackle each website's KPIs. For example, if your average time-on-page is low, you could design your website to encourage longer visits with eye-catching visual content, insightful blog posts, or even interactive elements. Similarly, if one of your objectives is to increase sales, a skilled design team can add prominent (but not intrusive) calls-to-action throughout your site, add a chatbot feature, or integrate an eCommerce platform into your website. The "right" choice will depend on a wide variety of factors; however, no matter what design elements you choose, they should work cohesively towards your redesign goals.
4. Execute!
After you've connected your design choices to your goals, it's finally time to start rebuilding your website.
There are numerous factors to consider throughout the rebuilding process. While it can be tempting to focus on your new site's aesthetics, it is critical to give all aspects of your redesign the appropriate amount of attention and consideration. While hosting, asset management, and other technical features are far less engaging than eye-catching designs, they too play a large part in how your website will look and feel for your audience. These aspects also require dedicated skillsets to be developed and executed well; if your team would benefit from in-depth technical expertise, consider partnering with an experienced web development agency to ensure your new website looks and performs up to today's standards.
5. Continually Monitor Performance
Once your new site has launched, it is critical to track its performance to ensure your initial goals and objectives are being met. Website redesigns are most effective when their results are continually tracked and optimized. The tools you used when analyzing your old website can be used again to monitor your site's performance, see what's working for your audience, and enable you to refine your design and digital marketing strategy to achieve consistent results.
Closing Thoughts
Even with the best-laid plans, a full website redesign is a massive undertaking. Even with strong in-house web development and marketing teams, a project of this scope can quickly become overwhelming and take away from other areas of your business. For this reason, enlisting the help of an experienced agency is a solid choice for your next website redevelopment.
With over 20 years' experience in web development and digital marketing, Atrium Digital offers comprehensive website design and other digital marketing services. Our unique Marketing Systems Engineering approach excels in creating systems for businesses to reliably invest in their future, defend against competition, and expand to new markets. Contact us today to learn more about how Atrium can help you achieve consistent results from your digital marketing.
Does your B2B company have a solid digital presence that your current and future customers can easily find? Crafting an online presence that drives traffic, leads, and sales for your business can be challenging to manage in-house....
read more