LinkedIn vs Facebook: Which is Better for Business?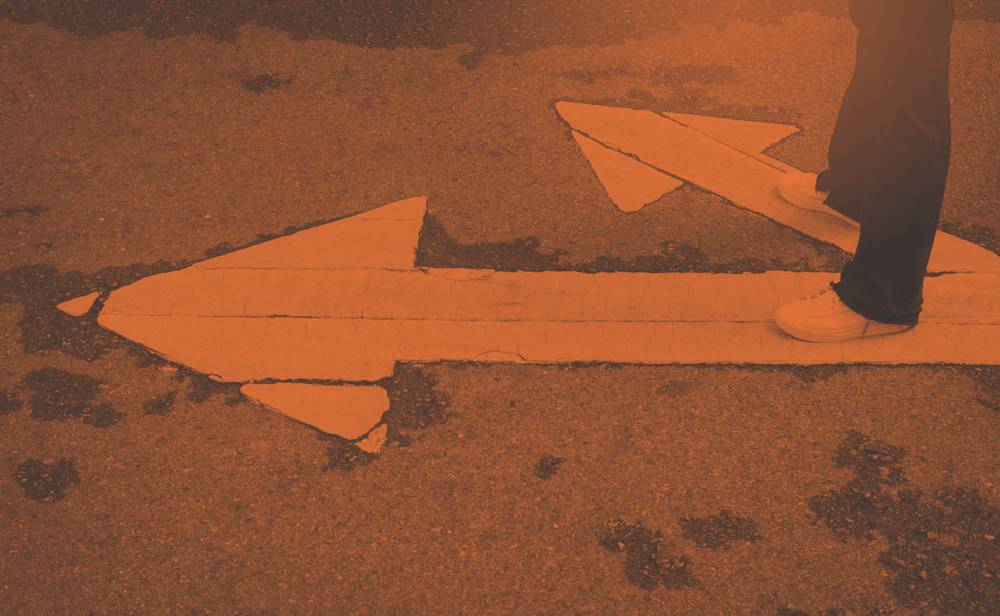 As a business owner, it's nearly impossible to figure out which social media channel you should focus on.
Where does one start? Is one better than the next? Which channel ensures ROI and no wasted time?
When comparing Facebook and LinkedIn, each have similarities yet each seem to be completely different in nature. It can be very confusing!
LinkedIn is intended for professional connections and networking with colleagues is it not? Meanwhile, isn't Facebook meant for personal adventures, family life, and all that's outside of your professional life?
The answer here, is yes.
However, due to each platform being 100% focused on people, each has huge opportunities to grab your audience's attention. In fact, Adespresso by Hootsuite says 78% of American consumers have discovered products on Facebook.
Meanwhile, when it comes to delivering content and gaining engagement, LinkedIn seems to take the cake as the most effective platform.
Which platform should you put your focus on?
Which Is Best for Business?
First, let's do a simple rundown.
At the center of its identity, LinkedIn is a professional network originally crafted as a corporate recruitment platform. Years later, its feature set is comparable to most other Social Media platforms we know and use today.
On the other hand, Facebook's initial focus was to create a space for people to share and communicate. Although 'sharing' tends to be the main feature business tend to use on Facebook, the feature set available is fast and ever evolves.
With competitive advertising opportunities and high engaging groups, both platforms feature great opportunity.
So, with so many similarities, what are the differences?
Numerically, Facebook dominates!
With a massive active user base of 2.41 billion people (Q2 of 2019), Facebook makes LinkedIn's 630 million user base seem tiny. That being said, although Facebook seems to be more common, LinkedIn's audience tends to have a more professional clientele focused more on their business or career interests.
If you're new to some of these statistics, then you may be even more surprised to know that the daily usage metrics are also staggering.
Today, the average person spends approximately 35 minutes per day browsing their social feed and engaging with friends on Facebook. comparatively, LinkedIn cannot boast of substantial screen time with only an average of 17 minutes per month.
More Active Users on Facebook than on LinkedIn
Ultimately, both platforms are good for different things. Where Facebook grants businesses access to substantially more prospects and presents an environment for brand awareness and engagement, LinkedIn triumphs over Facebook when it comes to generating tangible leads.
When Devand Wave issued their B2B Digital Marketing Report, we were surprised to see Marketers Facebook lead conversions substantially lower than LinkedIn.
Although LinkedIn users spend substantially less time on the platform than those on Facebook, they tend to be more in a buying mindset. One theory is that their time being on LinkedIn is more purposeful than those using Facebook in their daily routine.
LinkedIn Groups vs. Facebook Groups
If you're looking to utilize social media groups to connect with your business' prospects and other related businesses, both LinkedIn and Facebook groups provide that opportunity.
That being said, it's important to remember what each platforms users motives are. For instance, LinkedIn's users tend to be focused on their business, industry, or career.
On the other hand, Facebook users are typically more engaged with personal topics such as interests, lifestyle, politics, etc.
Thinking about your targeted audience is the first step when determining which Social Media Group fits your business.
For instance, if you're an engineering firm looking to promote your innovative approach to high level executives, LinkedIn Groups would be well suited.
Where as, if you were trying to sell consumer goods, you could utilize Facebook Groups to target your ideal audience based on their interests.
Advertising with LinkedIn or Facebook
Both LinkedIn and Facebook offer a variety of advertising options including video, lead ads, and carousel. Given the larger user base, Facebook ads give you the ability to reach more people. This is due to the data and personal information people have added. This enables you to narrow in on behavior, life milestones, or interests. Meanwhile,
LinkedIn provides its own targeting capabilities and statistically outranks Facebook for lead generation. To add to its appeal, recent additions such as canvas, carousel, lead ads, and Sponsored InMail make the platform more robust.
Finally, let's consider the cost comparisons!
Hands down, Facebook is less expensive and it makes perfect sense why. Given there are millions more users actively utilizing the platform and for longer periods of time (compared to LinkedIn), there's a lower probability individuals will see the same advertising event repeatedly. Thus, Facebook has the ability to offer the ads at a cheaper cost.
The opposite can be said about LinkedIn solely due to there being less users viewing the platform for less time. That being said, targeted ads can provide high rates of return when done properly.
And, the winner is?
Although Facebook and LinkedIn share many commonalities, it's clear that the platforms are utilized by its users for different reasons.
Which platform you choose hinders on who your marketing to, the campaigns purpose, and the industry you're in. In many cases, leveraging each platform for different reasons while meeting them at different phases of the buyer's journey may be the most effective.
Hopefully this guide will streamline your decision making process on determining which Social Media platform deserve more attention than the other when trying to achieve your business goals.
As these trends can evolve over time, we recommend two approaches to ensure optimal results:
Many social media software exist such as Sprout Social and HubSpot that provide insights on when is the optimal time to post your specific post to each subject channel. Investing in software may be a wise choice both short and long term.
Build routines into your workweek to analyze the data collected from your posts. What were your engagement levels at different times of the day? Were they successful drawing engagement?
Social media has become a cost effective and potentially very impactful marketing channel for businesses. It's a great way for you to build new relationships while reinforcing good retention with current ones.
Try and keep your content relevant to your individual audience while pushing to get the most engagement you can with eye-popping imagery, videos, etc.
With the proper strategy in place and measurement focused on, your social media program can be highly effective.
Does your B2B company have a solid digital presence that your current and future customers can easily find? Crafting an online presence that drives traffic, leads, and sales for your business can be challenging to manage in-house....
read more